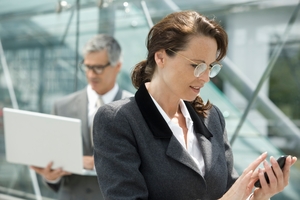 More than half of the world's business executives think their company is underdeveloped in the art of social business, according to a recent study.
The study, produced by MIT Sloan Management Review in conjunction with auditing firm Deloitte, surveyed more than 2500 executives.
The executives were asked to rank their business in "social business" maturity on a scale of one to 10, with 52 per cent giving their business a score of three or lower.
The study also found social business was becoming more important to businesses, with 36 per cent of executives rating it as "important" compared with last year's 18 per cent.
Social business was defined in the survey as using social media, software and networks to benefit from connections between people, information and assets.
In the energy and utilities sector, the number of managers who felt social business was "important" more than tripled from just 7.1 per cent last year to 29 per cent.
Despite this rise in importance, the study noted that many businesses surveyed were "stuck in first gear".
The three main obstacles identified for social business were a lack of an overall strategy, with 28 per cent of respondents identifying this as a problem, too many competing priorities at 26 per cent, and a lack of a proven business case or value proposition at 21 per cent.
Executive editor for MIT Sloan Management David Kiron said leadership was a strong factor.
"Companies that are generating value with social business tend to have leaders who have helped get these capabilities applied to important business problems."
Technology research firm Gartner estimated 80 per cent of social business projects between now and 2015 would yield disappointing results because of a lack of leadership support and the perception of social media as a technology rather than a business driver.