Former rich-lister among dozens facing extension of restrictions beyond three-year term.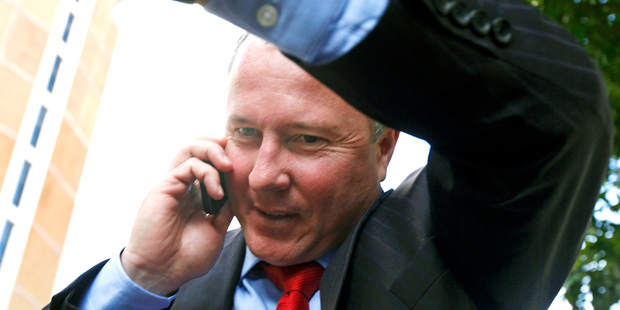 The Official Assignee has objected to the release of 24 people from bankruptcy since 2010 and one of them - former rich-lister Jamie Peters - is back in the High Court at Auckland today fighting to be discharged.
A bankruptcy usually lasts three years but the Official Assignee - the government official in charge of managing all bankruptcies - can oppose someone being discharged and move to extend the term. When the assignee opposes an automatic discharge, bankrupts can be called to the High Court to have their financial affairs probed before a judge.
Recent examples have included Las Vegas-dwelling Kiwi Rod Nielsen and former property developer Peters, both of whom the Official Assignee wants to stay bankrupt for another three years.
During the first part of Peters' examination last month, the High Court heard how he had access to a friend's bank account during his bankruptcy and spent $18,000 from it on an engagement ring.
Peters also used the account for "day-to-day" expenditure such as shopping at Nosh supermarket and a liquor store in Matakana, near his current address in Omaha Flats Rd.
Between late 2009 and early 2011 when $80,000 was spent from the account, Peters said all he was doing was "surviving". It was also revealed that Peters entered into a finance agreement on a Mercedes-Benz R500 and was a guarantor for an agreement for a Bentley Continental GT when he was unable to pay debts as they fell due. The court also heard how in 2010 the bankrupt's fiancee received $62,000 for a "substantial round-the-world trip" from a company Peters once directed.
Peters' application to be discharged as a bankrupt and his examination - which could take up five more days - resume this morning.
A spokeswoman for the Official Assignee said it had objected to 24 people's automatic discharge from bankruptcy since 2010. Not all of these bankrupts had or would go through a public examination. "Sometimes we are able to get the bankrupt to agree by consent to the terms we are seeking, or the bankrupts don't live in New Zealand any more ... and some objections will be withdrawn as new facts become known."
Factors the assignee considers when deciding to object to an automatic discharge include the commercial behaviour of a bankrupt before bankruptcy, the extent of losses caused to creditors, conduct and co-operation during the bankruptcy period, and the potential for a bankrupt to enter into harmful commercial behaviour after discharge.
Legal restrictions
A bankrupt is not allowed to:
* Be a director of a limited liability company.
* Enter into, carry on, or take part in the management or control of any business without approval from the Official Assignee.
* Incur credit of more than $1000 without making the creditor aware that you are currently bankrupt.
* Leave the country without Official Assignee approval.