A well-established engineering firm has broadened its vision with the help of coaches and new business skills.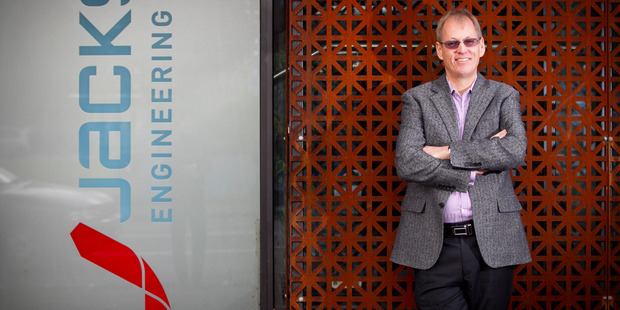 Engineers tend to be experts in their field and the idea of bringing in a coach to their self-made businesses is not something they will naturally do.
It certainly didn't appeal to the founder of Jackson Engineering Advisers, Brian Jackson, one of the best engineers in his field, who retired this year.
But it is something Lance Jimmieson, his business partner and now 100 per cent shareholder of Jackson Engineering, has embraced.
"One of the huge things about having a small business is that there is a lack of accountability. We can convince ourselves that we are right but we need a devil's advocate around us," he says.
Jackson Engineering has a unique niche in the market, Jimmieson says, helping building managers and landlords when their heating, ventilation and air conditioning (HVAC) systems go wrong and tenants kick up a fuss. Jimmieson brought specialist skills in system diagnostics and building management systems when he joined, developing the company's ability to think about building services systems.
Jackson Engineering's mission is to make ventilation systems fit for purpose and to reduce energy consumption, he says. It has worked on projects such as the Air New Zealand head office, Roundhead Studios and an underwater restaurant in the Maldives.
The 18-year-old business also plays a diagnostic role for industrial clients - Jimmieson is helping a dairy company whose ventilation system is contaminating the product.
If the two engineers had not joined forces in 2000, the company would probably have folded when Jackson retired. As it is, the highly respected engineer is working as a part-time consultant and last month worked almost fulltime because of the company's workload.
"We are looking to expand anywhere there is a CBD," says Jimmieson.
His vision for the business has widened since he worked with business coaches and did the Icehouse owner-operator programme.
His first business coach, Accelerating Leaders' Jerome Hartigan, "raised the horizon of what was possible", he says.
At the five-month Icehouse programme - five three-day courses over three months and some follow-up days - Jimmieson worked alongside 25 other business owners.
"I would rate that as probably the best thing I have done," he says. "They were vastly different businesses but there was an amazing connection on issues and problems."
As well as building business skills, the course looks at work-life balance. Hawkes Bay-born Jimmieson has since bought a villa on Napier's Bluff Hill while he and his family rent a few doors up from the business's Freemans Bay headquarters.
The main lesson Jimmieson took from the Icehouse course was the company's need for governance. He has a "pseudo board" - his business coach, Zac de Silva, his accountant and his lawyer.
This year Jimmieson sent his next-in-command on a leadership development programme at the Icehouse. It worked almost too well. He left recently to take on a new challenge elsewhere. Another engineer in the firm will step up and be put through a leadership course too.
Jackson Engineering has a turnover of $1.5 million and Jimmieson is looking to expand by two staff a year and by $400,000 to $500,000 a year.
"One of the reasons for building the teams is to drop the reliance on me. My aim is for people not to notice whether I am there or not," he says.
Top tip
To find a business coach, look at one you want a long-term association with and put them on a two- or three-month trial period.
Best business achievement
Improving the tenant comfort and energy use of the HVAC systems at Air New Zealand's Viaduct head office.