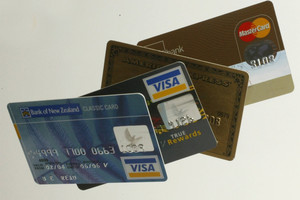 Retail spending charged to electronic cards rose 1.1 per cent last month, seasonally adjusted, the largest monthly increase since August last year, Statistics New Zealand said.
For the June quarter the value of card transactions, which are about two-thirds of all retail spending, was up 1.7 per cent on the March quarter.
Westpac economist Michael Gordon said household spending looked likely to have made a greater contribution to GDP growth in the June quarter than the 0.4 per cent recorded in the March quarter, which would help to blunt the impact of lost production as a result of the drought.
Deutsche Bank chief economist Darren Gibbs said growth in nominal consumer spending, as measured by the cards data, was running a little above growth in labour incomes, but less enthusiastically than might have been expected given the rapid rise in house prices, especially in Auckland.
The largest increase was in spending on fuels, up 3.5 per cent. That was in line with the rise in petrol prices over the month, ASB economist Christina Leung said.
Spending on vehicles rose 1.7 per cent.
Outside the automotive sector the rise in spending was led by the hospitality sector, up 1.7 per cent for the month, apparel (up 2.5 per cent) and durables (up 0.8 per cent). Spending on consumables, such as food, and services was little changed.
Retailers were the least optimistic sector in the NZIER quarterly survey of business opinion released yesterday (though it does not survey farmers).
A net 8 per cent of retailers reported lower sales over the past three months and a net 24 per cent reported a decline in profitability, though that was an improvement on the previous quarter.
A net 2 per cent reported lower selling prices, though again that was an improvement on the March quarter, and a net 11 per cent expect to lift prices over the next three months.