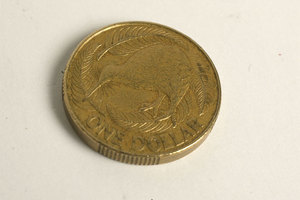 The New Zealand dollar gained as signs of an improving US economy prompted investors to take on more risk, boosting equity markets and damping demand for gold and silver.
The kiwi rose to 80.86 US cents from 79.20 cents at the 5pm market close in Wellington yesterday. The trade-weighted index advanced to 74.76 from 73.51 yesterday.
Reports in the US showed retail sales rose at the fastest pace in three months in May and fewer Americans than forecast filed applications for unemployment benefits last week, easing pressure on the Federal Reserve to maintain stimulus measures to bolster the economy.
"There's a slightly better risk tolerance, people are happy to take on risk," said Michael Johnston, senior trader at HiFX. "Maybe the US is going to start tapering."
Traders are looking ahead to next week's meeting of the Federal Open Market Committee and the subsequent media conference by Ben Bernanke for further clarity on the likelihood and timing of the potential reduction in monetary stimulus that the Fed chief mentioned in comments to Congress.
Reports on US manufacturing, industrial production and consumer confidence later today will be closely watched.
In New Zealand today, the BNZ-BusinessNZ performance of manufacturing index is expected to confirm a broad-based expansion in the manufacturing sector.
The local currency surged in volatile trading to 77.36 yen from 74.98 yen yesterday. The kiwi touched a low of 74.71 yen last night amid speculation the Bank of Japan's stimulus efforts may be faltering.
The New Zealand dollar edged up to 83.97 Australian cents, from 83.74 yesterday. The kiwi jumped to 60.55 euro cents from 59.29 cents and advanced to 51.52 British pence from 50.50 pence.