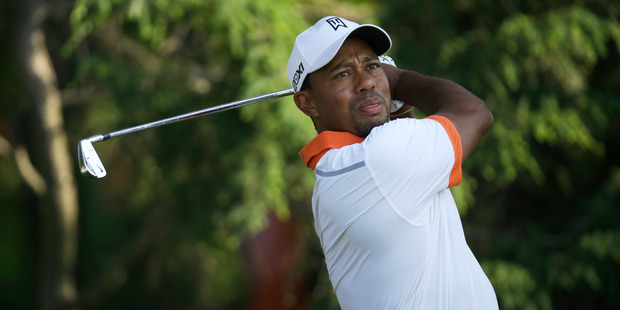 Trading forex is a relatively new asset class for the general public and has only really become possible for most of us since the late 90's when many of us started getting the internet connected at home.
Before that, forex was the domain of the institution and if you were a trader in New Zealand it pretty much meant you traded stocks over the phone with your broker. Since broadband connections became standard practice a huge number of Kiwis have had all the technical requirements they need to start trading forex - just open an account online and they can trade at the click of a mouse!
The bad news for many newbie traders is that just because they can, doesn't mean they should and unfortunately many find that out the hard way. They start trading with no education or experience and lose their cash - quick! These failed traders spread the word that "all traders lose money" and that "trading doesn't work". Just because it didn't work for them, obviously it doesn't work for anyone else right?
The reality of the matter is that trading is like any other profession, it takes practice, discipline, experience and hard work! And many people do succeed. Just like I don't expect to grab a golf club for the first time and play on the PGA tour nor pick up a scalpel and perform open heart surgery, new traders should not expect to open a trading account and start trading well from the outset.
Trading is a profession and those who leave comments on articles like this saying that "all traders lose money" are either in the estimated 90 per cent of traders who do indeed lose money or more than likely they are people who have never so much as tried it before but none the less love to voice their opinion on matters that they know nothing about.
Failing in trading and thus assuming everyone does is as naïve as me stating 'I tried to swing the club like Tiger but it does not work'. Just because I can't recreate Tiger's golf swing, does not mean the swing is not a great way to play golf!
My articles from previous weeks show me that many of the people leaving comments have never traded a day in their life. One such comment was regarding forex spreads and how they are too wide/costly/prohibitive for the home-based trader to be able to turn a profit.
Perhaps 15 years ago that was close to being correct but today this statement could not be further from the truth! If we traders paid airport or bank foreign exchange prices then yes, we would not be able to profit from it and the cost would be too prohibitive. At the exact time of writing this article the price quoted on the ANZ website for exchanging NZDUSD is 0.7833/0.8414. The spread is the difference between these two prices and in forex trading this is the cost of doing business. In this case, ANZ has a NZDUSD spread of 581 pips (a pip is terminology for a price increment in forex).
I have numerous trading accounts and looking across them now at the same NZDUSD pair, I have spreads ranging between 1.3 and 3. Yes you have read that correctly, my maximum spread is 3 pips and at 581 pips, ANZ is charging 193 times higher than that! If my forex trading took place with ANZ (or any bank) at those prices, I would not bother trading... I would be guaranteed to lose money. The good news is that we don't have to trade forex like that. Everyone and anyone can have access to the same or similar spreads as I do... they just need a forex trading account.
So hopefully we have dispelled one myth on the cost of doing business for forex traders. But it still brings me back the topic of this article. Just because there are many traders who do make money and just because the spread or the transaction cost for forex traders is actually very low, and because it is very simple to open an account and access the forex markets, does that mean it's a place where the everyday person can get rich quickly? Not a chance!
If you want to get rich quick then you might as well go to Las Vegas and blow your money there. It's more fun, you will get free drinks and the more you spend, the more the casino will look after you. The chances of getting rich quick by gambling in Vegas are of course very slim (about the same as getting rich quick in forex I would guess) but at least you can have a good time while you 'get broke quickly'.
Why intelligent people who have diligently saved all their lives to get some wealth behind them, sit down in front of a computer screen all by themselves and do exactly that - get broke quickly and 'gamble' rather than learn to 'trade' the forex market - is absolutely beyond me. We all know it takes many years to become a professional in any area of life. Doctors, lawyers, teachers, accountants, electricians, builders, all professions require many years of study, practice, mentoring, experience, hard work, blood, sweat and tears before someone is a true professional. Why do the same smart people expect trading to be any different?
I am in the business of teaching people to trade the markets so I undoubtedly have a somewhat biased view on this but I honestly believe that anyone with the right attitude and approach to the markets can one day profit from them - whether it be forex, stocks, bonds, options or futures markets that they choose to trade. The right approach is a focus on learning (not profiting) in the early stages, getting mentored by someone who has achieved what they want to achieve, focusing VERY heavily on risk management and protecting the capital that they have and equally as importantly, having realistic expectations about how long it will take to become a successful trader.
If you want to get rich quick in the forex markets then all you are going to do is prove to the rest of us that there is no such thing as a get rich quick scheme. Please don't! We do not need any more evidence. Lots of people do make money in the markets and if you are prepared to commit to it then it is a possibility for you too. Making money 'slowly' is the key, trading is a profession just like any other.
Out of interest - you may like to see this clip of a young chap called John Key making his living as a forex trader in his early years. Long before the 'Right Honourable' was added to his name.

Nick McDonald heads up www.tradewithprecision.com a global company teaching everyday people how to become a trader in the world's financial markets.