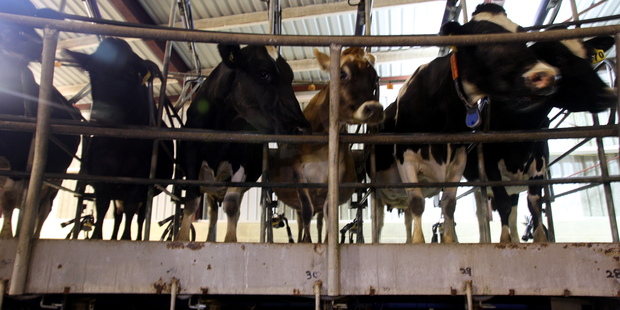 Fonterra said it had confirmed $7.00 per kg of milksolids as the set price for its pilot guaranteed milk price scheme.
The set price is the same as Fonterra's opening milk price forecast for the current season.
The pilot scheme will allow farmers to lock in a milk price for up to 75 per cent of their milk supply. Fonterra is looking for around 200 farms to take part in the pilot.
The co-operative's director of commodity risk and trading, Bruce Turner, said Fonterra was looking for a broad base of farmers who were at different stages of their farm's operations.
He said the $7.00 guaranteed milk price would allow farmers greater certainty for their farming business to better plan for the full farming year.
"We will monitor the pilot over the next season and provide feedback to all shareholders on the benefits and the risks and this way farmers can see if it is something that might suit them in the future," he said in a statement.
"We recognise that every farming business is different. And while most farmers can live with the market volatility, there are times when some farmers would prefer more certainty as it would help them manage their own farming businesses," he said.
The pilot programme also provided the co-operative with strong certainty because it allowed the locking in of contracts with customers at a set price, Turner said.
- APNZ