One group alleges bias in 2004 finding that forestry scheme enabled avoidance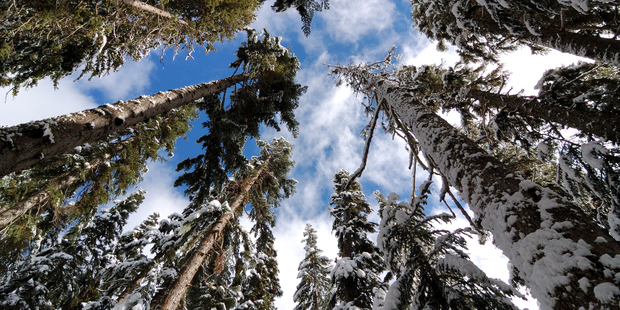 Two groups of investors in the Trinity forestry scheme, found to be a tax avoidance arrangement in 2004, are making fresh attempts to get the 9-year-old decision set aside.
Both efforts are being opposed by Inland Revenue, which has been in a sustained series of legal fights with Trinity investors since the decision was made in 2004.
The forestry scheme at the heart of the tax case involved up to 300 investors in 1997, who bought a 50-year licence to grow Douglas fir trees on land owned by Trinity Foundation companies.
Investors agreed to pay a $2 million per hectare licence fee in 2047 - when the trees were to be harvested.
But although the $2 million was not to be paid until 2047, it was immediately tax deductible to the investors. The result was a 50-year tax holiday for investors, who also claimed the cost of a British Virgin Islands-based insurance policy that formed part of the scheme.
The IRD claimed the scheme would have cost taxpayers up to $3.7 billion over its 50-year-lifespan and it was found to be a tax avoidance arrangement by Justice Geoffrey Venning in 2004 - a decision upheld in the Supreme Court in 2008.
In a separate round of the stoush, the Supreme Court last year rejected a claim by some Trinity investors that the IRD had fraudulently won the tax case.
While one commentator saw last year's decision as "the end of the road for investors", there are still two sets of proceedings before the High Court to have Justice Venning's 2004 decision set aside.
Both were discussed during hearings in the High Court at Auckland this week.
One set of the proceedings involves Ben Nevis Forestry Ventures and other Trinity investors, who are pushing for the decision to be set aside because Justice Venning was allegedly biased.
But Inland Revenue's lawyer, Brendan Brown QC, told Justice Sarah Katz on Wednesday that the High Court did not have the jurisdiction to deal with the case.
"It is not a proceeding that this court can entertain," he said.
Yesterday, Brown was back in the High Court - this time before Justice John Priestley - making a similar argument in another set of proceedings attempting to set aside the judgement.
This litigation involves Trinity investor Accent Management, which was represented in court yesterday by tax lawyer Garry Muir, the so-called architect of the forestry scheme.
Accent's case does not deal with allegations of bias but arguments over sub-parts of the Income Tax Act 1994.
Brown said yesterday that the jurisdiction to set aside Justice Venning's judgment lay with the Supreme Court: "If Mr Muir wants to pursue this point he has to go to the Supreme Court, not here."
Justice Katz and Justice Priestley reserved their decisions on the jurisdictional issues.