Air NZ lifts stake but says it has no intention of taking control of airline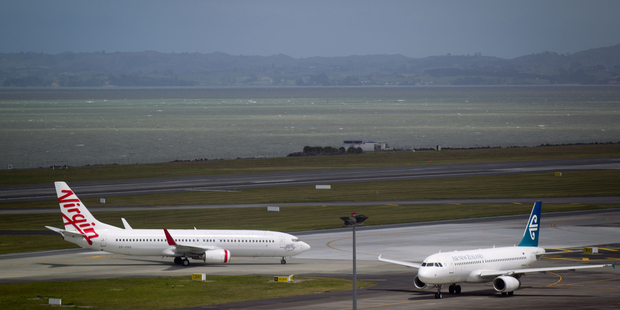 Virgin Australia's boss John Borghetti maintains it's business as usual at the airline, despite Air New Zealand becoming the company's biggest shareholder.
Air New Zealand has increased its stake in Virgin Australia by a further 3 per cent to almost 23 per cent, a move analysts believe will help protect it from aggressive moves by major shareholders Singapore Airlines and Etihad.
New Zealand's state-controlled airline paid about A$72 million ($85.8 million) for the shares, but said it has no intention of taking control of Virgin Australia.
Borghetti said Virgin worked well with its major shareholders and partners.
"I'm still going to work," Borghetti said after a business breakfast in Perth. "Nothing changes for us."
Despite increasing its shareholding, Borghetti acknowledged that Air New Zealand did not have a seat on the Virgin Australia board.
"The relationship is exceptionally good," Borghetti said. "Tomorrow is the same as yesterday."
Australia's creep provision allowed under the takeover provisions of the Corporations Law allows companies to acquire up to 3 per cent of another company every six months.
The Foreign Investment Review Board and Australian Competition and Consumer Commission need to approve the Air New Zealand move before it is finalised.
Air New Zealand said the additional interest affirmed its belief and confidence in Virgin Australia.
"Air New Zealand is not seeking a position on the board of Virgin Australia nor does it have the intention of obtaining control of Virgin Australia," the company said.
Richard Branson's Virgin Group holds a 22.37 per cent stake in Virgin Australia, while Singapore Airlines has a 19.9 per cent interest and Etihad Airways holds around 10 per cent of the company with hopes of doubling its stake.
Fat Prophets senior research analyst Brian Han said given the "aggressive attention" of major Virgin Australia shareholders, Air New Zealand was simply trying to protect its interests.
"At this stage it's a small baby step," Han said.
"The next stage is to get board representation and that may come when the two Virgin Group directors decide to step down."
It appeared the Virgin Group would not be a long-term holder of Virgin Australia stock, meaning that two board seats would become vacant after a further sell-down. Han predicts Virgin Australia will be delisted in the future as the major airlines carve up the company.
Air New Zealand shares closed up 0.5c yesterday at $1.475 on the NZX, while Virgin Australia closed down A1.5c at A44.5c on the ASX.
- AAP