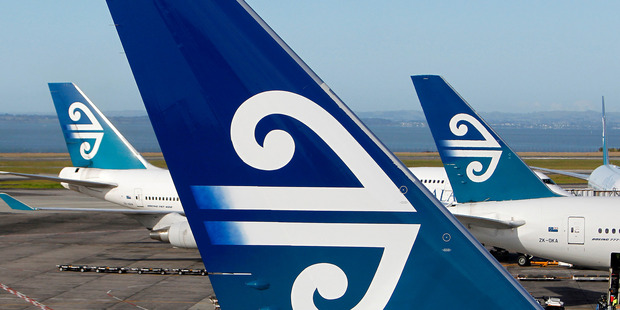 A flight attendant fired by Air New Zealand for her conduct on a flight between Auckland and Rarotonga has lost her claim for unjustified dismissal.
Jennifer Kilpatrick's behaviour on the flight was so worrying the captain considered standing her down because she was compromising safety, the Employment Relations Authority (ERA) said.
The authority dismissed Ms Kilpatrick's personal grievance claims against the airline, raised after she was fired last year.
The dismissal came after an Auckland-Rarotonga-Auckland tour in March 2012, when the flight service manager became so concerned by Ms Kilpatrick's disruptive and uncooperative behaviour that she called two other senior managers to meet the flight in Auckland to discuss her conduct.
After passengers left the plane, the managers attempted to give Ms Kilpatrick feedback about her performance.
She claimed the feedback was abusive, that she was prevented from leaving the plane and that she was feeling unwell and should have been given medical treatment.
After the incident she went on stress-related sick leave for more than a month.
During that time she refused to see a company doctor and did not attend meetings with managers about her conduct on the flight.
However Ms Kilpatrick crewed on another flight to San Francisco without being cleared to return to work.
In July she was fired on the grounds of serious misconduct, which included shouting at staff in the hearing of passengers, failing to follow instructions and policies, not cooking sufficient food on the flight, and speaking to a passenger unprofessionally.
The ERA determined the feedback given after the flight in March was justified, and that while the encounter was upsetting for Ms Kilpatrick, her response was not reasonable.
Her dismissal was also justified, and Air New Zealand had acted appropriately and met its obligations as an employer, the ERA said.
- APNZ