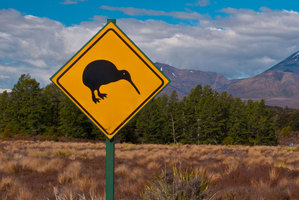 The success of state-asset privatisation, the role of advice for KiwiSaver members and how to identify winners on the New Zealand sharemarket are just three of the topics up for debate at a symposium that will bring finance academics and industry professionals together for the first time.
AUT University is to host the first New Zealand Capital Markets Symposium on Friday in what it hopes will become an annual event.
Bart Frijns, a finance professor at AUT and head of the Auckland Centre for Financial Research, said the symposium was aimed at bridging the gap between the finance industry and academia and to find out what the industry would like universities to study to make research more applicable.
Researchers from AUT, Massey University and Auckland University will present their findings on the impact of financial advice for KiwiSaver investors, how share prices are affected for companies dual-listed on the New Zealand and Australian stock exchanges and how to identify extreme performers on the New Zealand market.
Frijns said it would be good to get feedback. NZX chief executive Tim Bennett is the keynote speaker and the symposium will finish with a panel discussion on the role of research on the development of the New Zealand capital markets.