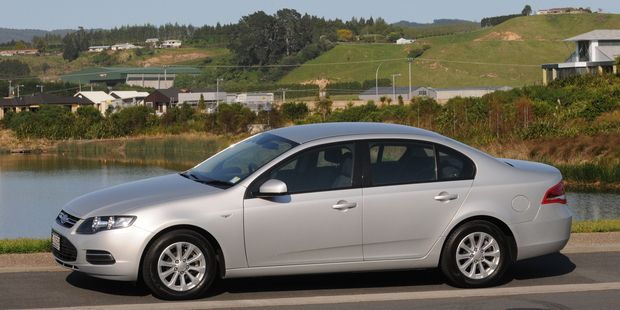 Ford's decision to pull out of manufacturing Australia is sad news for the car industry both in New Zealand and in Australia.
But even the wildly optimistic would have to admit that this has been coming for a while. Ford's factories in Australia have been building large cars that are losing relevance by the second. The global financial crisis forced car companies to have a close look at their inventory and focus on building cars on global platforms - that is, using the base components of vehicles to build a large number of different models.
This saw the death knell of some of the more unique machines on the market, but has made manufacturing more simple and R&D costs become less ridiculous. Unfortunately for fans of the blue oval, Falcon had nowhere to go - it has been mooted for some time that it would eventually be replaced by the front wheel drive Taurus.
So what does this mean for Kiwi Ford owners and potential buyers? Realistically, it'll be situation normal.
The dealer network is strong, with some of the country's largest car yards already selling Ford product produced in three European factories, in Thailand and even in India from next year when the little EcoSport crossover lands.
Ford isn't going to disappear, and even as it announced the closures the company was quick to point out that new versions of Falcon and Territory would be launched in 2014 as planned.
What will happen to those popular nameplates in 2016 when Broadmeadows and Geelong's production lines fall silent is unfortunate for Kiwis with fond memories of Aussie-built Fords, but Ford New Zealand MD Neale Hill is quick to reassure customers that nothing will change here, telling me that Ford internationally is placing increased value on our market, as underlined by the increase in the number of vehicles sourced from Ford plants other than those in Australia.
"Whilst we regret that it has been announced that the Falcon and Territory will not be built in Australia after 2016, we will continue to sell both for the next three years and will also continue with the 2014 freshen-up of both.
"From a parts, sales and technical support perspective, we will continue with both Falcon and Territory until 2026 and beyond."
Ford, after all, shut the doors of its assembly plants in New Zealand (its joint venture with Vehicle Assemblers of New Zealand, also building Mazdas) in 1997 and is still here. Fords had been built here since the 1920s, starting at our the first car plant in Wellington, but it's most certainly still here.