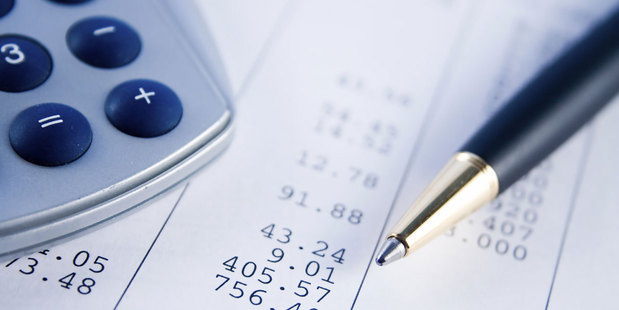 A Whangarei accountant has been suspended and ordered to pay $8000 after he misled the public by claiming to be a chartered accountant on his website.
Michiel David Bezuidenhoudt was only a provisional member of the New Zealand Institute of Chartered Accountants (NZICA) when he held himself out to be a fully qualified member, specialising in such areas as auditing.
To become a chartered accountant, he still needed to complete three years of practical work experience and another three years of study on top of his tertiary qualifications.
In its decision released today, NZICA's disciplinary tribunal said Bezuidenhoudt had claimed to be a chartered accountant on his website and in a letter written last year.
Tribunal chairman RJO Hoare said Bezuidenhoudt "knew or ought to have known that he was not entitled" to do this.
The accountant breached the Institute's 'principle of integrity' and code of ethics, Hoare said.
There was "a total prohibition" of a provisional member offering accounting services to the public.
Bezuidenhoudt first applied to be a provisional member of NZICA in 2003, on the basis that he was a member of the South African Institute of Chartered Accountants (SAICA).
His membership was approved and Bezuidenhoudt then told NZICA in early 2005 that he had completed the two prerequisite papers through Massey but he was reluctant to convert to full membership because he was not in practice and membership fees were expensive.
In late 2009, he then applied for admission as a full member but he was declined because his membership with the South African qualifying body had expired.
Bezuidenhoudt was given the two options available - work experience and study - to become a chartered accountant with NZICA but he turned these down.
The Disciplinary Tribunal held a hearing for Bezuidenhoudt last week, at which he did not attend, was not represented by counsel, and entered no plea.
"The Tribunal has considered the options available to it and have decided that the most appropriate penalty is to suspend Michiel David Bezuidenhoudt from membership of the Institute for a period of two years," Hoare said.
The Professional Conduct Committee sought full costs of $11,107 but, because Bezuidenhoudt had taken some remedial action, the tribunal decided he should pay $8,000.