Industry leaders fear rental rises and threat to old buildings, but affordability push praised.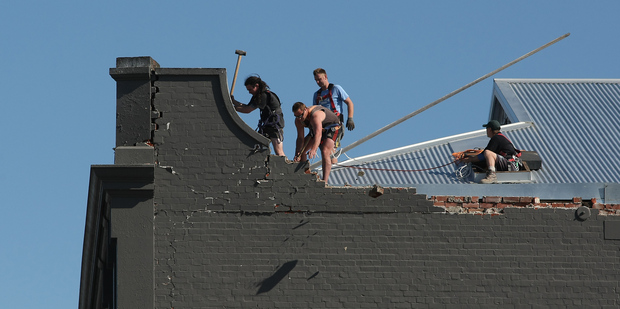 Residential rents could rise and historic buildings might be abandoned, say property chiefs who have mixed feelings about real estate changes in the Budget.
John Gray, Home Owners & Buyers Association president, raised concerns about the residential warrant of fitness scheme announced by Housing Minister Nick Smith, saying landlords who had not kept their places up to scratch could face a financial hit.
Smith said the WoF scheme would first apply to 69,000 Housing New Zealand properties, be extended to other social housing providers, and then "policy work will be undertaken to apply it more widely".
Gray fears the private rental sector could be a target and he predicted a rental cost spike.
"We must balance the financial impact of increased rents against the lower operating costs for heating rental homes and the better lived-in environment with the associated health benefits for the occupants," Gray said.
"What's missing is any tax incentive for landlords to be investing in maintaining and improving their rental properties to minimise the impact on rental prices."
Property Council chief Connal Townsend was disappointed in the lack of tax breaks for the repair of heritage buildings but praised the Government for its Christchurch rebuild initiatives.
Townsend fears many old buildings will tumble because new seismic rules could financially cripple owners. But he praised the affordability push, with the Government and Auckland Council agreeing to create special housing areas, with land to be designated this year to redress land-supply problems.
"Something radical has to be done on housing affordability and this is a very radical piece of legislation," he said of the Auckland Housing Accord and Special Housing Areas Act.
Townsend also backed Revenue Minister Peter Dunne's $6.65 million permanent funding increase for property investment tax compliance, expected to return about $45 million a year.
The date of acquisition of land bought by people who intend to resell it will also be clarified, Dunne said, and Townsend said that often applied to bare land and property speculators. His members had no problems with any of these measures.
Gray also backed the land release measures and predicted many new jobs. "Another spin-off is that the Government will spawn more employment opportunities in the construction industry and provide an opportunity to boost skills training in key trades that are in short supply.
"The long-term view should be to have a continued focus on the training of new entrants into the construction sector to support our future demand for trades as we start to meet our future housing needs."


Property moves
• Warrant of fitness for housing.
• No tax break for upgrading old buildings.
• Land to be freed up for more housing.
• Special fast-tracked housing areas created.
• $6.65m for IRD to chase property speculators.