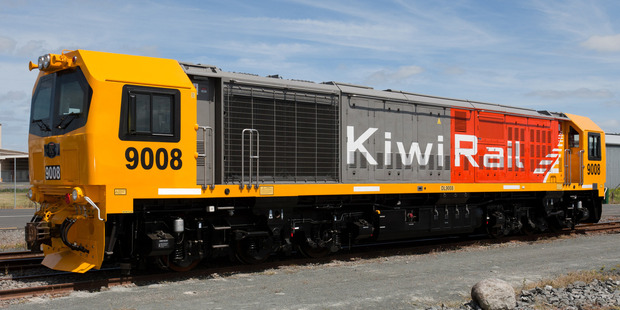 KiwiRail will receive an extra $94 million in this year's Budget to help make its rail freight business self-sustaining.
Transport Minister Gerry Brownlee said the new investment, from the Government's future investment fund, followed $750m of investment in KiwiRail over the last three years.
KiwiRail will spend the $94m on new wagons and locomotives, and on track and infrastructure renewals.
Overall, transport spending in this year's Budget has increased by $15.4m in operating funding and $101m in capital funding.
That includes $14m for SuperGold Card public transport concession fares over the next two years, which will bring funding to $24m this year and $26m next year.
Mr Brownlee said the extra investment in rail would support the Government's plans to improve New Zealand's productivity.
"It will also increase the resilience of the transport system."
But he said further investment in rail was not without risk.
"KiwiRail will need to achieve challenging volume and revenue targets in the future, but the company has put the foundations in place to achieve these targets."
He said extra spending on the SuperGold Card reflected the increase in the number of people turning 65, the growing popularity and use of the concession, and increasing transport costs.
The funding also includes $1.4m for MetService to pay for increased forecasting costs, and $7.2m to replace New Zealand's search and rescue satellite ground station, which receives international emergency beacon signals.
READ MORE -
John Armstrong: Steady-as-she-goes budget
Student loan defaulters could be stopped at border.
Research and Development gets $130m funding boost.
All state house tenancies to be reviewed
Government allocates $188.6m for welfare reforms.
ACC levy cuts to cancel out fiscal drag
Govt to work with councils on housing planning and consents
Govt to cut student allowance and loan spending
Families will be paid to care for disabled adult relatives
Govt considers WoF for rental housing
$19m to establish first charter schools