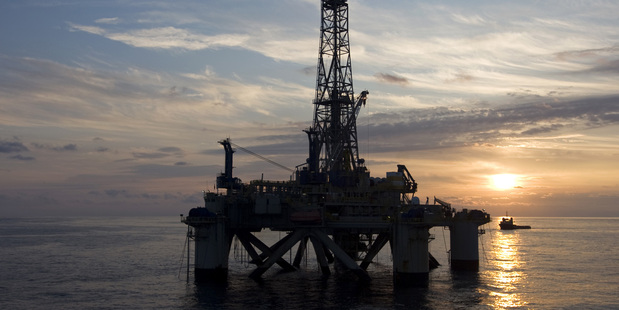 Tai Tokerau iwi leaders are open to mining in the north - but say not every mining proposal will be backed if it doesn't meet with environmental standards.
In April, Energy and Resources minister Simon Bridges detailed three areas where oil and gas exploration permits were up for auction. In total the offer included 189,000 square kilometres of offshore and over 1,500 square kilometres of onshore area.
In Northland there were three regions in the Reinga-Northland Basins up for auction and this week the Tai Tokerau Iwi Chairs Forum, which is made up of eight tribes met to discuss the issue.
Forum spokesman Haami Piripi said the group had set up a technical working group to meet with industry stakeholders, conduct further research and complete an analysis around issues of concern for Maori constituents.
He said he wanted tribal members to be in a position of full information, unlike Te Whanau a Apanui who fought having Petrobras undertake any activities in the Raukumara Basin off the East Coast.
"We're very familiar with the Whanau Apanui stance and we supported it at the time and we still support them, but we're also very cognisant of what's happening in Taranaki.
"They've had a 90-year history of working with mineral extractors so there are a lot of lessons we can learn ... where are the barriers and where the opportunities may be."
It's an issue which is polarising for Maori because tensions arise between jobs, economic prosperity and kaitiaki or guardianship responsibilities.
Piripi who is the chairman of Te Runanga o Te Rarawa said all tribal leaders recognised there would be a level of "angst and antipathy."
"There are aspects of mining that we are happy with but there will be others that we won't be happy with - that's where the cross over to environmental degradation and protection is extremely important to us as kaitiaki."
The working group is due to report back in July - it will also be working on "determining and providing for a Maori interest in certain minerals."
Royalties are not paid to Maori in regards to oil.
Piripi said that didn't "work for us, so we have to have a look at it."