Mighty River Power shares continue to dominate trading, dropping to within a cent of last week's offer price.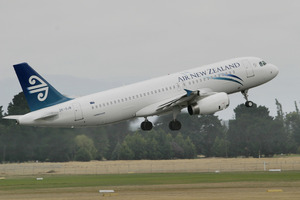 New Zealand shares fell as newly listed Mighty River Power continued to dominate trading, dropping to within 1 cent of last week's offer price. PGG Wrightson shed more than 10 per cent after cutting its guidance.
The NZX 50 declined 25.78 points, or 0.6 per cent, to 4645.85. Within the index, 29 stocks fell, nine rose and 12 were unchanged. Turnover was $163 million.
Mighty River Power fell 3.8 per cent to $2.51 as 19.9 million of its 1.4 billion shares changed hands, valued at $51 million. Fletcher Building gained 0.7 per cent to $8.61 and was the second-most traded share at about $44 million of stock.
Greg Easton, an adviser at Craigs Investment Partners, said some retail investors had picked up more stock than they'd expected in the IPO, after the company mostly confined its scaling to fund manager allocations.
"Initially there was talk that allocations would be scaled a little and they were not," he said.
"A bit of the gloss is coming off today," Easton said of trading across the NZX.
"Maybe it is in anticipation of the Budget and the Australian Budget" after the close of trading.
Telecom declined 1.1 per cent to $2.675. Sky Network Television fell 2.2 per cent to $5.47
Air New Zealand, the Government-controlled airline slated for further selldown, rose 2 per cent to $1.53, after announcing ex-Foodstuffs boss Tony Carter as chairman and as chief executive Christopher Luxon briefed investors on his strategy.
Infratil rose 0.4 per cent to $2.44 after posting results showing writedowns on its UK airports, which it is trying to sell in a difficult market, eroded net profit.
Wrightson, the nation's largest rural services company, fell 10 per cent to 35c after it said earnings before interest, tax, depreciation and amortisation will be between $40 million and $48 million in the 12 months ended June 30, down from $55 million in 2012. It blamed dry conditions in New Zealand and Australia.
"Investors have been waiting for five years for this company to turn around," Easton said.
Warehouse Group fell 1.6 per cent to $4.30 after government figures showed retail sales rose a smaller-than-expected 0.5 per cent, seasonally adjusted, to $17.62 billion in the three months ended March 31, from a revised quarterly pace of 1.9 per cent in the December quarter.
Hallenstein Glasson Holdings, the clothing chain, fell 0.9 per cent to $5.60.