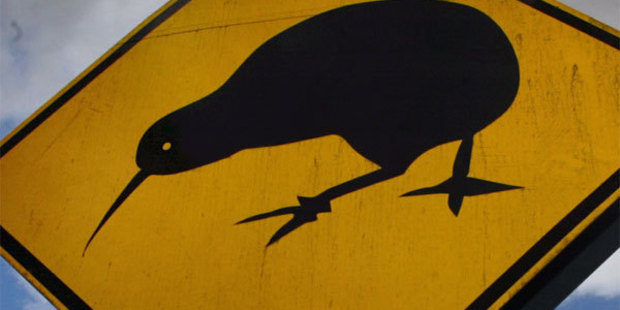 KiwiSaver funds with higher exposures to growth assets such as shares and property have performed the strongest in the past year, according to figures from Morningstar.
Morningstar yesterday released its KiwiSaver Performance Survey to March 31, 2013, designed to give investors an idea of how well providers are performing.
Growth and aggressive options generally outperformed more conservative funds in the year, posting average returns of 13.4 per cent and 12.7 per cent respectively.
Chris Douglas, Morningstar's co-head of fund research, said KiwiSaver funds with greater investments in New Zealand shares were among the best performers.
"Sharemarkets have had a very strong run since mid-2012, resulting in the balanced, growth, and aggressive categories all posting double-digit returns," he said.
Milford's Active Growth fund was the strongest overall performer of the year, with a 26.4 per cent return.
Milford's greater allocation to shares also helped its conservative and balanced funds dominate their categories.
Aon KiwiSaver Russell, AMP, ANZ, and SIL also deserved mention for consistently strong results across a number of risk profiles, Morningstar said.
Over a five-year period, moderate funds - those with more money in cash and bonds - have the highest average return at 6.1 per cent a year. Conservative funds have performed second best over that period, with an average return of 5.9 per cent a year.
Douglas said the first quarter of 2013 was a busy time for KiwiSaver providers, with a number electing to close their schemes to new investors.
"Importantly, you don't need to rush any decision, as your money will continue to be managed in the same manner for some months to come while a scheme is either merged into another one or a final decision is made about its future," he said.
AMP Wealth (formerly AXA), National Bank, and ASB's FirstChoice KiwiSaver have all closed to new investors.
Douglas said individuals' savings pools were growing, meaning it was important that people made the right decision about which risk profile to choose.
"Now could be a very good time to reassess whether the risk profile you're invested in is the most appropriate given your age, time to retirement, and risk capacity."
There is now $14.48 billion invested in KiwiSaver, an increase of $825 million since three monthsago.
ANZ-owned One Path is the largest provider with $3.64 billion, ahead of ASB with $3.05 billion.
The top default provider both in 2012 and since 2008 was ANZ, its OnePath Conservative fund offering investors a return of 8.5 per cent a year and 6.3 per cent a year respectively.