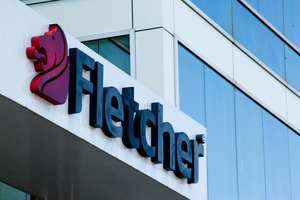 Fletcher Building said a company called Washington Securities Pty was making an unsolicited offer to some holders of the company's shares at 40 per cent less than the stock's market price.
Washington Securities, an Australian company, is offering $5.00 per share compared with this morning's NZX-quoted price of $8.66.
"As the offer is significantly less than the current market value of Fletcher Building shares, it is strongly recommended that any shareholder who receives such an offer seek independent advice from a share-broker, accountant or solicitor,'' Fletcher Building said in a statement.
Last month, the chairman of Vector, Michael Stiassny, warned Vector shareholders that Washington Securities was offering shareholders $2.00 per share, well below the going price at the time.
In today's statement, Fletcher Building said it understood that Washington Securities was targeting shareholders holding around 50 to 100 shares who may have thought it was expensive or difficult to otherwise sell their shares.
Fletcher Building said shareholders who sell their shares through a sharebroker directly will receive the full market price, less any brokerage fees, which range between between $30 and $75 as a minimum.
Washington Securities' website says the company "specialises in the purchase of shares, debentures, investments in frozen funds and other investments''. It has a listed PO Box in the state of Victoria but no company address or contact number.
According to the Australian Securities and Investments Commission, the company was registered on February 19 this year. It has a registered office in Adelaide.
Last year, a number of Australian companies made a string of so-called low-ball offers for shares in New Zealand companies.
New regulations governing unsolicited offers to investors came into force in December last year. They put stricter disclosure requirements on those making an offer, and forced them to notify issuers of the approach. Under the new rules, shareholders also have up to 10 working days to cancel any sale they have agreed to.
The Financial Markets Authority can order those making an offer to comply with the regulations, with a fine of up to $30,000 for breaching the rules.
- APNZ