John Tucker, President, The International Centre for Families in Business, Staffordshire, England. He works exclusively with families in business, usually facing some form of transitional change. He spoke at the recent 3rd Family Business Annual Forum organised by the EMA.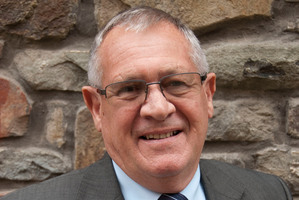 Our business was a training business, started in 1981, by myself and a colleague. It grew to become one of the biggest training providers in the UK, with Pauline my wife joining the business in 1983. Pauline became a Director and a shareholder in her own right in 1985. I have two daughters who grew up with their mum and dad in business together. The business grew and as a family we reaped the financial rewards of success.
Over the next ten years our business continued growing until in 1994, we lost two big contracts and we did not have the skill or the the knowhow to deal with a real downturn and our business went into liquidation. Throughout all of the this time, I thought I was a great communicator, both within the business and with my family.
After the dust had settled, I decided to go back to university and study for an MSc in Organisational Development. I had blamed everyone else for the demise of the business, including my family.
During this period I was asked by a psychotherapist about my own business and the family connection.
I had not considered our business to be a 'family business' but by any definition, it was. He asked me about my daughters and I remember saying: "Oh they did not want to come into the business." He said: "That is not my question," my question is, "What about your daughters, how have they been affected by their folks being in business together?"
I had never considered this question, the business was all about me, what I wanted. To cut a very long story short. I sat down with my two daughters and Pauline and simply asked the question.
They looked at each other and the youngest said, "Go on, you tell him."
They sat me in a chair and put masking tape around my mouth and said:
"Dad, you will have to do something you have not been very good at for the last twenty years, you will have to listen." And I did, I had little choice. I listened to my daughter telling me what it had been like for them growing up with mum and dad in business together. There was good and bad news, mostly not so good!
When they had finished I got up with the intention of getting some fresh air and a chance to reflect. But a voice said: ' Can I have a say please?" It was Pauline, my wife. She told me how she had subjected all of her own dreams and aspirations to support me and MY business. Pauline talked about duty and responsibility and supporting the family. After twenty nine years of marriage I found out for the first time that Pauline wanted to be a nurse. I had no idea, I said she had not told me, Pauline said she had, I simply had not heard her.
Pauline did go back to university and qualified as a nurse at the age of fifty two.
The whole process fired my imagination, my curiosity and my desire to work in the field of family business. I have done nothing else since that time. It is my passion and my love. And the big lesson for families in business together and the issue of communication. Listen to each other, really listen to dreams, desires, wants, needs and above all, understand expectations across generations and keep the dialogue constant and transparent.
NZ family businesses vs UK family businesses
The one big piece of information I have been given during my four weeks here in NZ is what has been described to me as 'short termism' . This has been expressed as the founding generation having a fixation on selling the business and living the dream of wealthy retirement, a sort of , "this is the only option" approach.
I have little in-depth knowledge as yet of the NZ business economy, but if this is remotely true, then my question is: Where is the business going when it is sold? And following this, whilst every business community needs new blood, it must have an effect on the economy if new business has to start again and again virtually every time. And what about medium to long term planning, in both the business relationships and with those who advise the family business, such as lawyers, accountants and of course the bank?
I am not advocating that all family- owned and run business should pass to the next generation - there are many obstacles to that notion. I am suggesting that more time and thought should be given to the subject of inter-generational transfer of the business as a way of business sustainability.
In the UK, like most economies around the world, the family business model is still the most prolific in use, with some 65/70 per cent of all business in the private sector considered to be family business. The failure rate quoted is that out of the 100 percent of founding family businesses, only 30 per cent make it through to the end of the second generation in the same family ownership and only 10 percent get through in the same family ownership to the end of the third generation.
The future for family businesses
Given that it is still the prime vehicle for doing business, I would say very good, providing there is a longer term view taken and the family business gets informed professional support from its advisors. It is not the easiest business model to work with and there has to be an understanding of the commercial issues and the emotional issues.

Growing numbers of small businesses are retailing purely online rather than taking on the expense of the bricks and mortar. Tell us your stories.