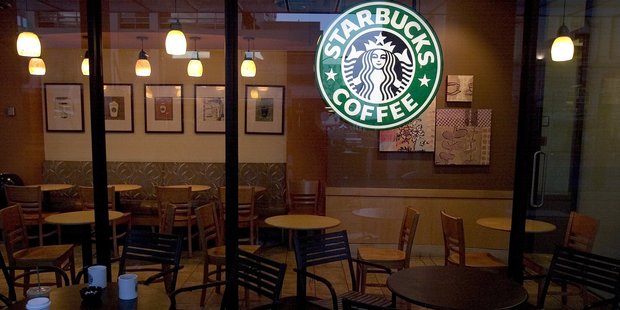 Closing the remaining Starbucks stores is not being considered by Restaurant Brands, but selling the New Zealand arm of the global coffee chain could happen for the right price, says chief executive Russel Creedy.
Starbucks has struggled to gain traction in this country since its arrival in the late 1990s.
The number of stores grew rapidly through the early to mid 2000s, reaching 47 in 2007.
But since then Restaurant Brands has pulled back on its expansion plans for the coffee business, which has become the most underperforming segment of its stable, which also includes KFC, Pizza Hut and now American burger chain Carl's Jr.
Following the closure of six Starbucks stores during Restaurant Brands' last financial year, the total store count now sits at just 29.
Creedy said a couple of Starbucks stores remained "under review".
"I think we've got down to the last of any closures," he said.
Creedy said the remaining portfolio of stores was performing strongly.
"The stores that are left are all in good locations and trading well and are seeing strong growth."
Creedy said the coffee brand gave a good return on investment and Restaurant Brands was open to talks with potential buyers.
"Anything's for sale at the right price," he said.
In the year to February 28 Starbucks's total sales, which were affected by the six store closures, fell 5.1 per cent to $25.1 million.
Earnings before interest, tax, depreciation and amortisation (ebitda) fell 21.8 per cent on the prior year to $2.9 million, the company said last week.
Same-store sales, which compare only the stores open during both financial periods, fell 1.7 per cent.
Last year Starbucks dropped some of its prices and began offering free espresso shots in a bid to reverse declining sales.
That strategy was paying off and the coffee chain's performance improved during the second half of the financial year, Creedy said.
Jon Bird, chairman of retail marketing specialists IdeaWorks, told the Business Herald last year that Starbucks had struggled to win the hearts of Kiwi consumers because this country already had a strong coffee culture when the chain first launched here in 1998.
"There's no great reason for having Starbucks in New Zealand," Bird said. "That kind of American cultural imperialism, when it comes to coffee, just doesn't work in New Zealand."
Restaurant Brands shares were trading at $2.85 just after midday.