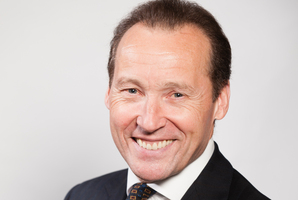 Financial advisers should be forced to say exactly how much they are being paid when they sell a product and whose products they are able to sell, says the departing boss of the country's largest life insurer.
Charles Anderson, 57, finished up his last day with Sovereign yesterday and says the Government has made a good start on regulating the industry.
Anderson doesn't have a job to go to and plans to spend some of his time in home country Britain at his organic farm and the rest in New Zealand in directorship roles which include a link to social responsibility.
When Anderson took on the top job at Sovereign 3 years ago it was the first time he had worked in an unregulated market.
Since then financial advisers have had to meet minimum qualifications standards and insurance companies are facing new minimum capital requirements in the wake of failed insurer AMI.
Anderson says regulation has added about 4 to 5 per cent to Sovereign's costs but he is not complaining about it.
"I was surprised when I came here. I had never worked in an unregulated space before."
The regulatory cost increases haven't been passed on to consumers but have been made up through other efficiencies.
Cost increases are also prohibitive in the competitive market and that combined with new tax charges for life insurance means profit growth in the industry has been curtailed, he says.
That means any company which claims it is growing quickly is taking business from a competitor and taking a commission for doing it.
Anderson says better disclosure at the point of sale would help the industry improve its transparency as well as information on whose products an adviser is allowed to sell.
"Those are fairly simple things that just give people more transparency. I am really staggered given the visible effects of the finance company collapses that there isn't more visibility."
Sovereign's new chief executive, Symon Brewis-Weston, starts on Monday. He comes from parent company the Commonwealth Bank of Australia where he was in commercial banking.