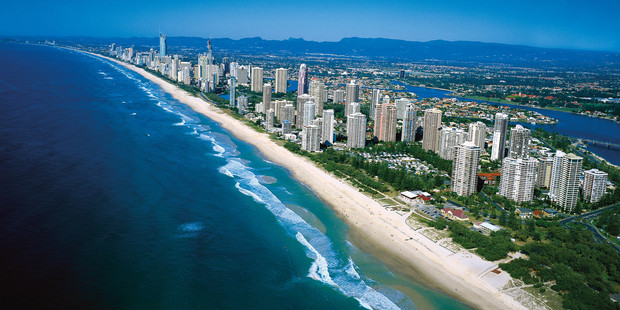 SkyCity Entertainment Group's capital expenditure plans are knocking on $1 billion after this morning's surprise announcement of plans for the Gold Coast.
With Adelaide redevelopment, prospects of entering a Philippines venture, the green light for the Auckland International Convention and Exhibition Centre and now a push further into Australia, the highly profitable business is on a huge expansion drive.
Nigel Morrison, chief executive, said the business was shortlisted for the next stage of the process for an a new tourism infrastructure development on the Gold Coast.
Morrison said that earlier this year, SkyCity and Brookfield Multiplex (collectively known as the 'Azure Consortium'), submitted a preliminary indicative proposal for a world class integrated tourism development to the Gold Coast City Council and the State Government of Queensland.
The integrated tourism development included a world class casino and hotel development on the Gold Coast, Morrison said.
"This submission was made in response to Government's formal invitation for expressions of interest (EOI) from the private sector to deliver new tourism infrastructure in the Gold Coast Broadwater," Morrison said.
"On the basis of this preliminary indicative proposal, we have been advised today that we have been shortlisted to participate in the next stage of the process, being the request for detailed proposal.
"This process is still in its very early stages. During this next phase we look forward to learning more about the Government's and Gold Coast City Council's specific goals, expectations and requirements, prior to providing a more detailed proposal for consideration by Government and the Council," Morrison says.