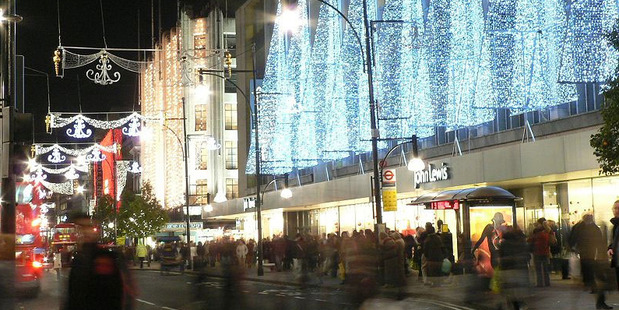 Ecoya has struck a deal which will see its top-selling skincare range sold in a chain of upmarket department stores throughout Great Britain.

The company, which produces home fragrance, candle, and bodycare products, said its Trilogy range would soon be on shelves in all 27 John Lewis stores.
Trilogy products have been sold in John Lewis's flagship Oxford Street store - which opened in 1864 - and online for the past three years. Only two products have so far been available in all stores, as of last year.
Trilogy Ecoya chief executive Stephen Sinclair said he was delighted with the continued growth in distribution and sales in Great Britain.
"This is a fantastic result for Trilogy and is testament to the popularity of our high performance natural products with UK customers and the growth potential that exists," he said.
Online was proving to be a key area of growth for the brand, he said.
"Our customers demand a flexible approach. If they can't find the product in store, or if there isn't a stockist in their area, then they will always be able to order online."
Trilogy was also looking for further growth across the Tasman after extending its product range distribution with Sigma.
Sigma owns Australian pharmacy retail brands Amcal Max, Amcal and Guardian and has more than 450 stores nationwide.
"While we continue to see significant growth in New Zealand, the opportunities for growth in Australia are massive, and extending our distribution like this is a great result," Sinclair said.
"There is also plenty of room for growth in Asia and the United Kingdom, making this is an exciting time for our business."
Full year accounts for Ecoya last year showed most of the $2.66 million it had raised was eaten up through its $10 million acquisition of Trilogy.
Ecoya reported a $218,000 net loss for the year to March 31, down from the previous year's $4 million loss.
Annual sales rose to $22.6 million from $14.3 million the previous year, which had included seven months of Trilogy sales.