In the last part of a series looking at the resurgent stock market, Port of Tauranga chief executive Mark Cairns looks at the NZX-listed company's performance under a public-private ownership structure.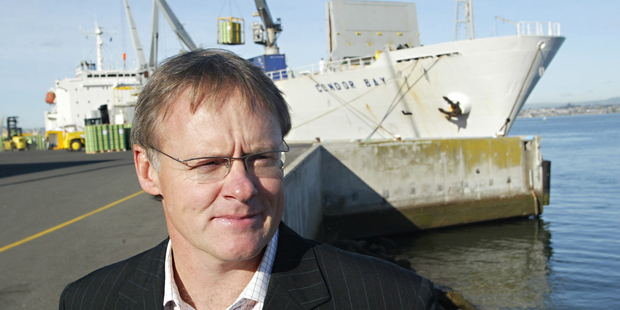 Port of Tauranga's mixed ownership structure is considered a significant influence on its established position as New Zealand's best-performing port.
The Bay of Plenty Regional Council is a majority cornerstone shareholder (owning 55 per cent of shares through its investment vehicle Quayside Holdings) and the balance is held privately.
This ownership model enables us to invest for growth and productivity, as well as diversify income sources.
The results of the company speak for themselves.
In its 20th year since listing on the New Zealand Stock Exchange, Port of Tauranga announced record earnings of $73.5 million in 2012. From a total shareholder return perspective Port of Tauranga has been the best-performing stock on the NZX over the past 15 years.
Over the past two decades, Port of Tauranga has grown from a small regional facility to Australasia's most efficient and productive port.
Port of Tauranga's earnings have increased tenfold as overall trade volumes have increased by 190 per cent, and container volumes by more than 1500 per cent, in that time.
Earnings have been on the back of sustained growth in cargo volumes and property rentals, and diversified associate company income streams which allowed Port of Tauranga to grow earnings for 17 years out of the past 20.
Today, our six subsidiary and associate companies earn nearly double what the parent company earned in 1992 when it was listed.
Market capital of the seven companies in the group has grown from $78 million to $1.9 billion in the two decades. Earnings per share have increased from 9.3c in 1992 to 54.8c in 2012.
So what is it about the public-private ownership model that fuels Port of Tauranga's success?
The Bay of Plenty Regional Council has been an excellent cornerstone shareholder, clearly separating political objectives from the commercial governance of its investment in the port.
Best practice governance - such as a majority of independent directors (including the chairman), transparent reporting and a management team given clear direction on commercial objectives and empowered to increase shareholder value - has enabled the company to perform at its best.
We undergo the scrutiny of investors through the regular monitoring and continuous disclosure required of listed companies, and an expectation to consistently improve performance.
Trading performance and investment decisions receive close examination by more than 20 buy-side or sell-side analysts.
In its report last year on the international supply chain, the New Zealand Productivity Commission noted that the regional council treats Port of Tauranga as a financial asset, rather than an entity to control.
The commission believes this is a significant factor in the company's performance, along with a substantial proportion of private shares and contestability between the port's service providers.
The benefit to the regional council has been increased returns to ratepayers through dividends, as well as returns to the Bay of Plenty and New Zealand economies through increased import and export activity.
As a foundation shareholder in Port of Tauranga, the Bay of Plenty Regional Council has received an average compounding annual return of 24 per cent since the port was listed on the stock exchange in 1992.
A $1000 investment in Port of Tauranga shares 20 years ago is now worth in excess of $25,000, plus $7500 in dividends over this period.
The company's strong focus on efficiency has led to greater volumes of freight being handled by the port, and has attracted new shipping customers.
In 1992, Port of Tauranga handled 1.5 million tonnes of import cargo and 4.8 million tonnes of export cargo.
By the end of June 2012, imports had increased 307 per cent and exports 152 per cent.
The company has very good access to external capital, allowing the flexibility to make the long-run investment decisions required to provide future demand capacity for our customers.
We must think about what the port may need to provide in five years, in 10 years, and even 50 years.
Our board of directors has approved a significant ongoing capital expenditure programme that meets these objectives and ensures that Tauranga will continue to be a hub port into the future.
Against the headwinds of our persistently strong dollar it is imperative that New Zealand maintains and improves its international competitiveness by ensuring that it has an efficient and low-cost supply chain, of which ports are a vital component.
We are midway through a three-year, $180 million works effort to increase capacity, particularly at our Sulphur Pt container terminal.
The quay is being lengthened, two new container cranes are being installed and storage areas expanded.
We hope to commence the dredging of our shipping channels later in the year to cater for larger and more frequentships.
New Zealand's economy desperately needs the $338 million of benefits that the New Zealand Shippers' Council estimates will flow from bigger ships operating on the Southeast Asia trade routes.