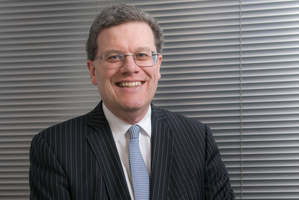 A lobby group for the retirement savings industry says the discrepancy between KiwiSaver balances for men and women could be addressed if the Government topped up lower accounts to a minimum level.
Figures released by Westpac bank for its KiwiSaver members show males have higher balances in their accounts from the age of 16, with the discrepancy reaching a peak of up to 30 per cent for women in their mid-30s and 40s.
Westpac blamed the difference on lower incomes and career breaks taken by women to care for children. Industry experts fear if KiwiSaver gains in significance and takes over from New Zealand Superannuation it could increase the imbalance between men and women.
New Zealand Super is paid to all those eligible regardless of how much time they have spent in the workforce.
But the Financial Services Council, whose members are insurance and investment providers, believes the gender difference could be helped through taxpayers topping up the accounts of those who aren't able to save enough because of a break in their career.
The top-up would be enough to allow them to buy an annuity which would pay them an amount equivalent to NZ Superannuation.
An annuity is a type of insurance policy that provides a regular income in exchange for a lump sum.
New Zealand does not have an established annuity market but there has been some talk between the government and superannuation providers about what it would take to get one going.
Peter Neilson, chief executive of the council, said the proposal did not include dropping New Zealand Superannuation but would be in addition to it, although he expected the age of eligibility to increase over time.
"This not only helps women who may have spent time outside of the workforce, it will also help anyone who has had very low earnings over their adult lives."
The council estimates the top-up would need to be made for less than 10 per cent of the population. But that is only on the proviso that the minimum contribution to KiwiSaver be increased to a combined 10 per cent from the employee and the employer.
Neilson also admitted that the top-up would not help those who did not join KiwiSaver.
The industry has been actively pushing for the government to make KiwiSaver compulsory but so far the National-led government has not bent to their wishes.