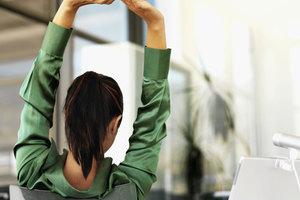 Aucklanders pulling a sickie to add another 24 hours to their Anniversary Weekend have been warned they're putting extra pressure on workmates, and may face more scrutiny from the boss.
While the idea of calling in sick the day immediately before or after a long weekend might tempt many, business bosses say most workers are honest and the average number of sick days taken each year is declining.
A survey of 472 companies by the Employers and Manufacturers Association (EMA) last year found employees took an average of 3.7 days of sick leave, down from 5.3 in 2011.
Business heads put the trend down to staff not wanting to burden their colleagues with extra work, but one union boss says workers are too worried about job security to take leave even when they're genuinely ill.
"There is much more pressure on workers not to take sick leave. These days, as things have been cut back ... people have the pressure to continue to work [when they're sick]," First Union secretary Robert Reid said.
However, EMA manager David Lowe said most of the workforce was honest and many people were not using sick leave to extend their breaks, despite the many public holidays at this time of year.
"We all know that when someone is away without notice and it's just a sudden unplanned absence, it's always their workmates that pick up the slack," Mr Lowe said. "One of the things that we've all come to realise is in really tough times people do all get together and look out for each other."
Mr Lowe said strict employment laws meant those who faked sick days often faced scrutiny from their bosses.
"I'm sure that somewhere in New Zealand someone will [take a sick day for a longer weekend], but there is just not a trend to say that that's going to happen on a widespread scale."
Business New Zealand chief executive Phil O'Reilly warned bosses were "much more likely to ask for a medical certificate" if employees called in sick on days before or after a long weekend.
- APNZ