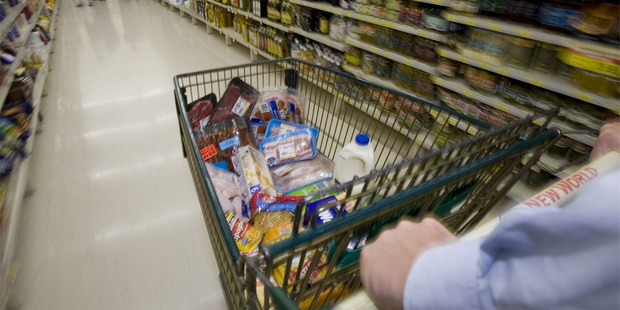 Food prices in New Zealand have dropped for the fourth straight month, led by cheaper non-alcoholic drinks such as juice and coffee, according to latest figures.
Statistics New Zealand said today that food prices fell 0.2 per cent in December compared to November and were down 1 per cent on a year earlier.
The Food Price Index (FPI) peaked last year in July and August but has declined every month since.
"Food prices fell in December, reflecting cheaper prices for non-alcoholic drinks that were partly countered by higher prices for chicken and seasonal price rises for fruit," said Statistics NZ prices manager Chris Pike.
In the non-alcoholic beverages category, the biggest falls were coffee (down 5.6 per cent), fruit juice (down 6.1 per cent), and soft drinks (down 2.6 per cent).
Pike said all three were cheaper because of shop discounts.
Chicken pieces became more expensive but lamb prices plummeted 14 per cent, the lowest since February 2009.
Fruit and vegetables rose 0.7 per cent, with apples, potatoes and kiwifruit all seeing double-digit price seasonal lifts.
Tomato and broccoli-lovers will have been happy though, as prices for both fell by about 30 per cent last month and are 75 per cent lower than their off-season peak in August 2012.
On an annual basis, grocery food was down 3.6 per cent compared to a year ago.
Dairy prices are also significantly lower, with fresh milk down 9.4 per cent and cheese down 8.2 per cent.
Statistics NZ visits shops across New Zealand to collect prices for the FPI and check package sizes.