Broker picks lead surge, taking gain this year to 24%.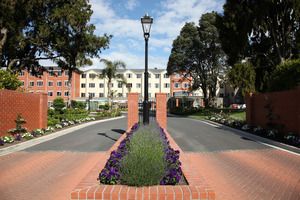 New Zealand shares rose yesterday, pushing the NZX 50 Index to a new five-year high, led by stocks that are among broker picks for 2013 such as PGG Wrightson and Ryman Healthcare.
The NZX 50 climbed 15.45 points, or 0.4 per cent, to 4080.90, the highest close since December 2007, bringing its gain this year to 24 per cent. Within the index, 22 stocks rose, 12 fell and 16 were unchanged. Turnover was a lower-than-average $57 million, reflecting reduced trading during the Christmas-New Year holiday period.
PGG Wrightson, the nation's biggest rural services company, gained 4.8 per cent to 44c, its highest close since September 2011. It was among three companies singled out in a Herald survey of brokers this week for gains in 2013.
Of the other two, Ryman rose 0.7 per cent to a record $4.51 and Diligent Board Member Services rose 0.6 per cent to $5.47, for a 183 per cent gain this year.
"There's quite a lot of confidence in the market for 2013," said Greg Easton, an adviser at Craigs Investment Partners. "While we don't expect another 25 per cent gain next year, returns will still beat the banks."
Telecom rose 2.9 per cent to $2.31, gaining 9.2 per cent this year.
Australian wealth manager AMP rose 2.8 per cent to $6.17.
Hellaby Holdings rose 5.6 per cent to $3.38, adding to its gains yesterday, when the company said it would buy a controlling stake in specialised engineering maintenance and industrial cleaning company Contract Resources.
Pacific Edge, which is marketing a test for bladder cancer, rose 6 per cent to 53 cents.
Fletcher Building, the biggest company on the NZX 50, fell 0.6 per cent to $8.40. Contact Energy declined 0.2 per cent to $5.27.
Clothing chain Hallenstein Glasson Holdings fell 1.1 per cent to $5.34 and Restaurant Brands, the fastfood operator, fell 1.5 per cent to $2.64.
Mainfreight rose 1.1 per cent to $11.80, OceanaGold climbed 1.5 per cent to $3.45 and Sky Network Television rose 1.2 per cent to $4.90.
Steel & Tube dropped 1.6 per cent to $2.40 and had the biggest fall yesterday.