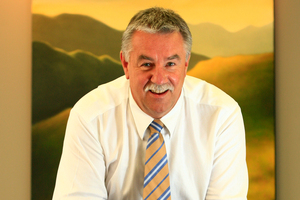 Specialist healthcare investor and operator Abano Healthcare met its guidance with a jump in first-half profit as it acquired more dental practices in Australia and New Zealand.
Net profit was $1.5 million in the six months to November 30, from $600,000 a year earlier, the Auckland-based company said.
Sales rose to $107.9 million from $102 million, in line with October guidance of profit between $1.3 million and $1.8 million, and sales of $105.4 million to $107.4 million.
Abano shares, which closed up 25c yesterday at $6.30, are rated "outperform" based on two recommendations compiled by Reuters and the company will pay an unchanged first-half dividend of 7.3c a share.
Revenue growth would have been more if it hadn't changed how it recognises sales from its Australian Dental Partners business, now valued after dentists' commissions.
In the first half, the company acquired 19 dental practices, adding $16.9 million in annual gross revenue and bringing its total practices to 136 across Australia and New Zealand.
Sales from dental rose to $80 million from $70.6 million and operating earnings climbed to $7.7 million from $5.2 million.
Revenue from its diagnostics businesses rose to $20.8 million from $19.8 million and operating earnings rose to $2.8 million from $2.6 million.
Rehabilitation sales declined to $7.1 million from $11.6 million. Abano Rehabilitation was sold to Bupa Care Services NZ in June.
Abano's underlying profit, excluding IFRS items, a one-off gain from the sale of its brain injury rehabilitation business and a review of goodwill and tax losses at its Bay International unit, rose to $2.7 million from $1.3 million.
"We are now realising some of the early benefits of our accelerated dental acquisition programme and the investment into our dental and radiology businesses," said managing director Alan Clarke.
The company will give full-year guidance in March.