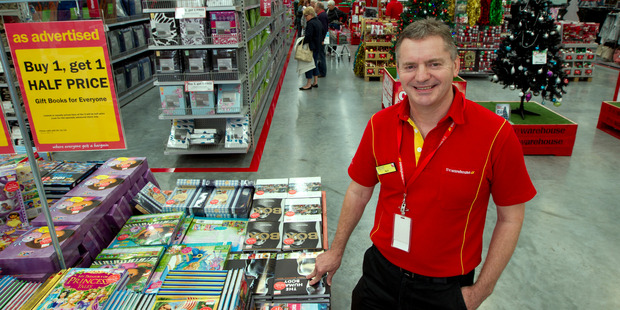 Big box retailer The Warehouse, which has dropped around 70 products from its range over the past year in a bid to lift quality and improve its image, says it is seeing strong growth in sales of new private label offerings such as Veon, its in-house television brand.
Veon replaced the chain's Transonic electronics brand, which was dumped over quality issues, said chief executive Mark Powell during a tour of the firm's new Silverdale store yesterday.
He said the 70 products The Warehouse had removed from sale represented a tiny fraction of the retailer's 60,000-item product range.
Veon was manufactured exclusively for The Warehouse at a number of factories, mostly in China, which also made products for other key brands, Powell said.
He said the strong customer response to Veon suggested the company was on the right track with its investment in consumer electronics.
The Warehouse wanted to stock more well-known electronics brands in its stores, Powell added.
"We're not a high-end department store but there's no reason why we couldn't have a couple of Samsung mass-market products.
"We're engaging with those brands and discussing how we can move that forward."
But Powell said other retailers were putting pressure on manufacturers not to supply certain brands to The Warehouse.
Standing outside another Silverdale retailer, he pointed out a range of appliance brands, including Kenwood and Breville, which The Warehouse would like to stock but has so far been unable to other than through parallel importing.
The Warehouse has also established a private label camping equipment brand, Navigator South, and has begun selling kayaks and paddle boards.
The kayaks, unlike most of the retailer's products, are made in New Zealand.
The Warehouse Group, which is in the midst of a $130 million revamp of its store network, this week reported a 1.9 per cent lift in first-quarter total sales to $377.3 million. Its shares closed up 2c yesterday at $3.17.