Commodities bring in less with tight year predicted for sheep and beef farmers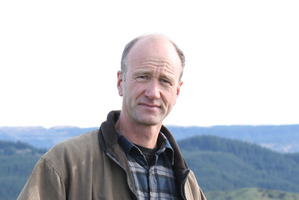 Lower commodities prices will hit farm incomes this year but are unlikely to translate into cheaper visits to the supermarket any time soon.
ANZ Bank rural economist Con Williams says it takes about six to nine months for international commodities to make their presence felt on the supermarket shelves and that recent gains in dairy and beef prices will help to offset price weakness seen early in the year. The good news for consumers is that lamb prices look set to remain low.
The Ministry for Primary Industries said this week that the 2012-13 season was expected to be more subdued for pastoral farm businesses after what was a very strong 2011-12 season for many.
The ministry said the concern for dairy farmers this season was the drop in the expected payout from the co-operative dairy giant, Fonterra.
Sheep and beef income was expected to be down 6 per cent in 2012-13 owing to lower returns for lambs and wool, and farmers were being cautious, the ministry said, but Beef and Lamb New Zealand's forecast is far more pessimistic.
The industry group expects sheep and beef farm profits before tax to fall to $96,500, down 34 per cent from last year's peak of $146,000 per farm, which was the highest in real terms since 2001-2.
ANZ's Williams said conditions would be tight in the current financial year for sheep and beef farmers. However, those farmers with high exposure to sheep could look to alternatives, such as beef or cropping.
Federated Farmers said the good news for farmers was that the ideal growing conditions experienced over 2011-12 had largely flowed through into the current year, although soil temperatures had been lower in some parts.
Lamb prices hit a record $156.70 a head in 2010. They fell to $113 in 2011 and currently trade at around $95 a head - still the third-highest price in the past 25 years.
Beef and Lamb's economic director, Rob Davison, said prices remained high by historical standards.
"It is coming off a couple of good years."
Davison said today's conditions were a far cry from the 2008-9 season, when beef and lamb income slumped to around $10,000 per farm, forcing farmers to borrow heavily.
Federated Farmers president Bruce Wills said the strong NZ dollar had "robbed" about $1 billion from Fonterra's 2011-12 result, but five of the last six GlobalDairyTrade auctions had been firm.
- APNZ