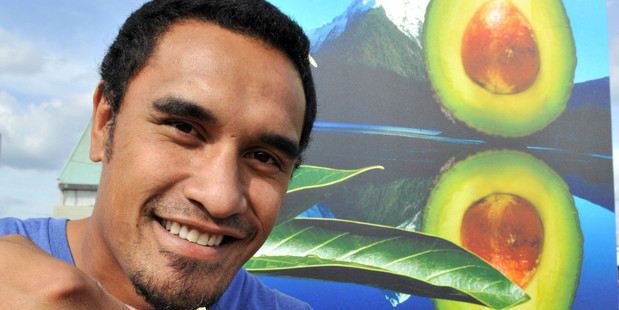 Former All Black Jerome Kaino and Miss Japan Nozomi Igarashi lent their star status to support the New Zealand avocado industry at a promotional event in Tokyo last week.
Kiwi growers plan to export 320,000 trays of avocados to the lucrative Japanese market this summer.
New Zealand Avocado Growers' Association chief executive Jen Scoular said 58 Japanese media representatives attended the event, held at the New Zealand Embassy, and Kaino's support lifted the occasion.
Kaino, who played 48 tests for the All Blacks, is currently in Japan on a two-year contract with Japanese rugby club Toyota.
"It was superb to have [Kaino's] super star backing and support for the industry at this key launch," Scoular said.
"The outlook for the Japanese market remains very positive and our efforts last year to raise the profile of our industry there are paying off."
Kaino said he enjoyed the event and it was great to be involved in promoting New Zealand avocados.
"The atmosphere was awesome," the 29-year-old said.
The New Zealand avocado industry earns $63 million in annual exports.
- staff reporter