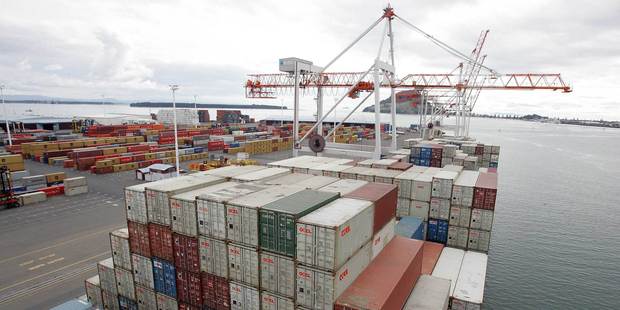 New Zealand business confidence retreated this month though firms grew more bullish about their own prospects and both pricing intentions and inflation expectations are rising from their lows.
A net 17 per cent of respondents in the Business Outlook survey expect business conditions to improve over the next 12 months, down from 20 per cent in August.
Companies' own activity expectations improved, with a net 29 per cent expecting more activity in their business in the year ahead, up from 26 per cent last month.
"The New Zealand economy has still come through in reasonably resilient fashion," said National Bank chief economist Cameron Bagrie. "Businesses can take heart. There is nothing like a trip to the US or Europe to lift one's spirits regarding New Zealand."
The latest monthly survey shows export intentions rose to 18 per cent from 16.9 per cent, employment gained to 8.5 per cent from 6 per cent and profits rose to 8.1 per cent from 5.3 per cent.
Construction intentions remained strong, with residential building up at 52 per cent from 46.7 per cent and commercial construction rising to 34.8 per cent from 21.9 per cent. Investment intentions weakened to 8.9 per cent from 10.8 per cent.
Firms planning to raise prices rose to a net 17.4 per cent from 16.1 per cent and inflation expectations rose to 2.39 per cent from 2.34 per cent.
Ease of credit has fallen away to 4.6 per cent from 12.8 per cent.
The strongest growth came from construction. A net 47 per cent of firms expect to spend more on residential construction up from a net 28 per cent, and a net 21.9 per cent may invest more in commercial construction, up from a net 4.3 per cent.
"This offers some hope that the construction sector can help fill the void across the economy in late 2012 and early 2013," Bagrie said.
Profit expectations rose to 5 per cent from 1 per cent, which the bank noted was "still marginal." It described pricing intentions as "tame" with a net 16 per cent expecting to raise prices in the year ahead, down from 17.3 per cent last month.
Inflation expectations eased to 2.34 per cent from 2.55 per cent.