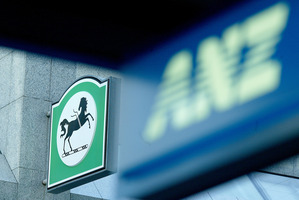 Competing banks will pounce if ANZ puts the Black Horse and the National Bank out to pasture, sources say.
ANZ yesterday announced it would phase out the National Bank brand over the next two years.
Even before the official announcement banks approached yesterday were preparing for the shake-up and a change that would "have a significant impact on the dynamics of the banking market", said a senior banking source.
National Bank customers might consider moving banks, although an end to the dual brand strategy did need to be phased in, the source said.
David Tripe, Massey University's director for the centre for financial services and markets, said competing banks like BNZ and Kiwibank would be quick to capitalise on the disruption to the market.
Two senior banking executives said that a significant portion of National Bank customers had been unsettled since ANZ bought the brand in 2003 because there was a wide gap between the two brands.
One suggested that up to 50 per cent of National Bank customers might consider swapping banks, but could not offer evidence for the claim.
The National Bank brand was slightly more upmarket with a good customer service reputation, he said.
ANZ had been working on its image and had emerged from a "poisonous" image in the late 1990s and made a lot of progress, he said.
Normally it was difficult for marketers to convince bank customers to change brands but that would be overcome if the National Bank brand were diminished or dropped, the two sources said.
Tripe said there was also an issue of whether ANZ would write off the National Bank brand - a significant part of the A$4.9 billion it paid for the bank in 2003.