Haier would gain $1.24 billion in 'extra value' from owning all firm's technology and manufacturing processes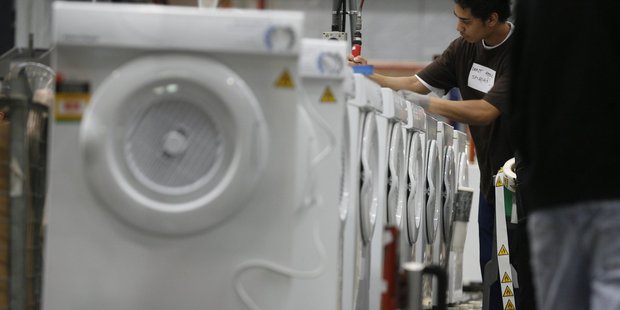 Fisher & Paykel Appliances is worth $3.31 a share to Haier should the Chinese firm be successful in pulling off a full takeover of the New Zealand firm, according to Tower Investments, which owns a 3.68 per cent stake in the local whiteware maker.
Haier, which already owns 20 per cent of F&P Appliances, has made a proposed offer of $1.20 per share, valuing the firm at just under $870 million. The East Tamaki-based company would be worth $2.4 billion at $3.31 per share.
Tower Investments chief executive Sam Stubbs said the valuation takes into account $1.24 billion in "extra value" Haier would gain from owning all of F&P Appliances' technology and manufacturing processes, as opposed to securing only a partial takeover, in which case it would remain NZX-listed.
"These are reasonable educated guesses based on what having 100 per cent control of that technology would mean for Haier," Stubbs said.
"It's difficult to have the perspective as a New Zealander of just how big Haier is and just what a game changer Fisher & Paykel could be for them in terms of getting their margins up and also getting high-end products into the market."
Tower Investments calculates F&P Appliances' "steady state" value - as an NZX-listed company - is $1.25 per share at the bottom end and $1.60 per share at the top end, valuing the firm at up to $1.16 billion.
On Tuesday Goldman Sachs placed a 12-month target price of $1.25 per share on the stock, $1.65 per share if management's five-year turnaround targets are fully realised.
Brokers Forsyth Barr are valuing the company at $1.31 per share.
Stubbs said Tower Investments made its $3.31 per share valuation using publicly available information on Haier's business, while it made the steady state valuation based on its own models of F&P Appliances and the five-year strategic plan the New Zealand firm released last week.
Haier has indicated it would be happy with a majority shareholding and the company staying listed on the NZX.
"If Haier just want to stay a majority owner it will be worth a lot less than that [$3.31 per share]," Stubbs said. "We're not inferring for a second that [Haier] will be bidding anything like $3.31 for it, but it does put $1.20 in perspective.'
A Haier spokeswoman said last night that the company believed its proposed offer represented excellent value for shareholders.
Stubbs said Tower would be happy remaining a minority shareholder if Haier's full takeover proves unsuccessful.