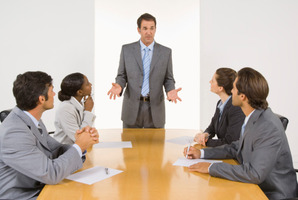 The Institute of Directors hopes to target more people in their 30s and 40s next year as part of a bid to get more diversity on New Zealand's boards.
Chief executive Ralph Chivers said the organisation, which has 5500 members, had just started a second round of a women's mentoring programme but recognised a need for more diversity in age, ethnicity and skills on New Zealand boards.
"Diversity is about much more than gender. It's about diversity of thinking, different careers and commercial experience."
Chivers said though gender was important and the under-representation of women on top boards was not acceptable it should not be focused on exclusively.
He said the institute was looking into helping younger and emerging directors. The current median age of its members was 54.
The institute already runs an annual awards programme that recognises aspiring young people and its branch offices also run apprenticeship-type schemes to allow people to participate as a director on a board if they want to try it out.
Chivers said it was hoped to target people in their 30s and 40s who already had successful careers and were thinking beyond that to directorships. But age was not a prerequisite - some of New Zealand's most successful business leaders were in their 20s.
"That's more of the exception than the rule but many of those now at the top started in their 30s."
Chivers said experiences varied when it came to getting on to a board.
"Getting good experience in the not-for-profit sector is a good way to cut your teeth."
The Crown was also reasonably open-minded when it came to developing new directors, he said.
"I do hear that some people say it is difficult to move from one sector to another. It's really about the skills an organisation needs."
Chivers said it trained people to operate as directors in all environments. "We do think the core skills are generic. But a listed company will face issues that state-owned enterprise won't face or a charity. We are doing what we can to develop people regardless of the path they take."
It was also about the appointment process used by companies to bring new directors on to boards.
"They must have an open and transparent process. Good companies already do that."