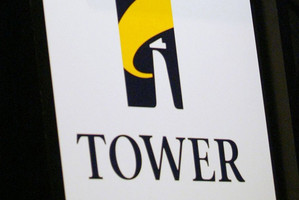 Insurance and financial services group Tower said it was considering a number of proposals with interested parties after completing a strategic review.
Tower expected "processes" with interested parties to be completed by the annual meeting in February next year. "Until then, the focus for Tower is on business as usual," the company said.
A review of the company was overseen by the Tower board and was undertaken by senior management, supported by investment bank Goldman Sachs.
Tower said its chairman, Bill Falconer, whose current term expires in February, had decided to step down to enable a new chairman to implement the initiatives coming from the review.
Added uncertainty surrounds the stock while Guinness Peat Group, which his selling down its assets, decides what to do with its 33.6 per cent stake in the company.
Tower's group managing director, Rob Flannagan, said it was the board's view that Tower's strength was not reflected in the market price for its shares at a time when the company had achieved strong financial results and had strengthened its operational efficiency.
"While Tower had outperformed the New Zealand market since its separation from Tower Australia, it was the Board's view that more shareholder value could be created," he said.
"To this end the board is open to changing Tower's business structure to improve the value achieved for shareholders and is considering proposals including operational alliances and divestment of assets," he said in a statement.
"At this point, there is no expected outcome from the exercise, and any such transactions would need to make sound business sense before being progressed," he said.
Tower shares last traded on Wednesday at $1.85 - equal to a 12-month high.
- APNZ