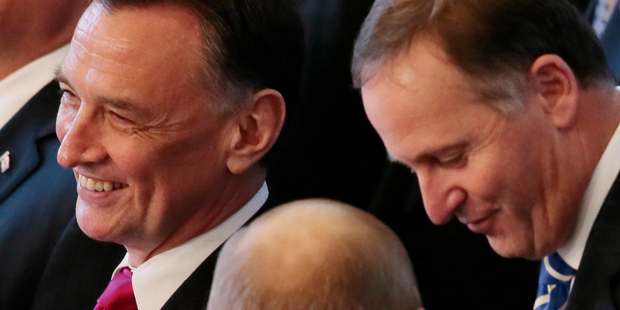 Clear cut results are thin on the ground but Prime Minister John Key said today he was happy with this year's Apec economic meeting in Vladivostok, Russia.
A round of high level meetings with the leaders of Russia, Mexico and Chile have left Mr Key confident of New Zealand's future when it comes to trade markets.
He said the Trans Pacific Partnership talks "were on the right track" while insisting he was getting good signals from other leaders about the potential.
The meeting ended today with Pacific Rim leaders pledging to fend off the damage from the European crisis, by supporting open trade, reforming their economies and strengthening public finances.
The 21-member Asia-Pacific Economic Cooperation forum also vowed to work together to support growth and restore confidence in shaken financial markets.
Russian President Vladimir Putin described the talks as constructive.
The leaders issued a statement welcoming European leaders' promises to help stabilise the crisis-stricken euro region and warning against "excess volatility'' and distortions in financial markets.
The Apec leaders said they would work to reduce deficits and imbalances in their countries' own finances.
Tonight Mr Key is heading to Japan where the main event will be a visit to the tsunami- hit region north of Tokyo.
The prime minister said he was also hoping to call his Australian counterpart to "express his condolences at the death of her father".
Julia Gillard left the summit early after hearing that her father John, 83, had passed away.
It is the second week in a row she's had to leave an international event early. Last week she left the Pacific Island Forum following the deaths of five soldiers in Afghanistan.
-Newstalk ZB with AP