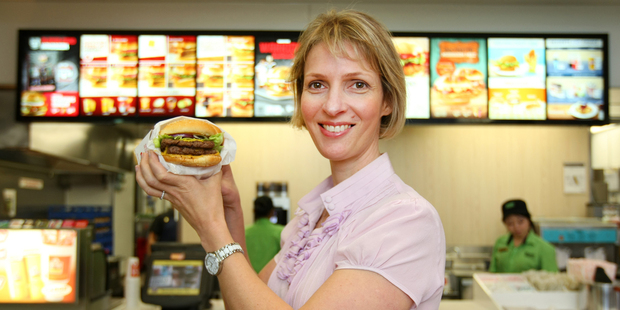 When Wendy's launches its overhauled menu on Monday there's going to be a notable absence from its television advertisements.
"Kiwi Dave", who has fronted the fast food chain's marketing in this country for about 20 years, will not feature in the ad for the new products when it hits TV screens next week.
But Wendy's NZ chief executive Danielle Lendich says the firm's apron-clad brand ambassador is still involved with the company and will be back on television at some point.
"The new ad that starts on Monday has a completely different look and feel," Lendich said. "It's a kind of rebranding, I guess."
Lendich said Wendy's whole burger range had been modified - the first overhaul of its menu in nearly 25 years.
The burgers will feature buttered and toasted buns, for which special machines have been imported from the United States to do the buttering and toasting.
Lendich said the chain's new "Real Hot 'N Juicy" burgers - which replaced its old premium burger range and will start at $7.10 - would have 40 per cent thicker patties.
There is also new packaging, and Wendy's has ditched white onions for red ones.
"We felt the red onions give a sweeter, less pungent taste," Lendich said.
The overhaul follows similar changes made by the chain in the United States, but there have been special modifications for the New Zealand market.
Colby has replaced processed cheese and the standard cheeseburger now has two slices instead of one.
"They also changed their mayo in the States, but our testing showed our customers like our mayo so we've stuck with the same," said Lendich, whose parents, Danny and Dianne, first established Wendy's in New Zealand 25 years ago.
The family-owned fast food chain, which still has its head office above its original store in Te Atatu, is continuing to grow, with a new store scheduled to open in Palmerston North this year and further stores set to begin trading in Hamilton, Whangarei and Christchurch next year.
WENDY'S NZ
* 17 stores in the North Island
* 520 staff
* Family-owned