Reform jigsaw needs formula for consensus decision-making, writes Tony Garnier.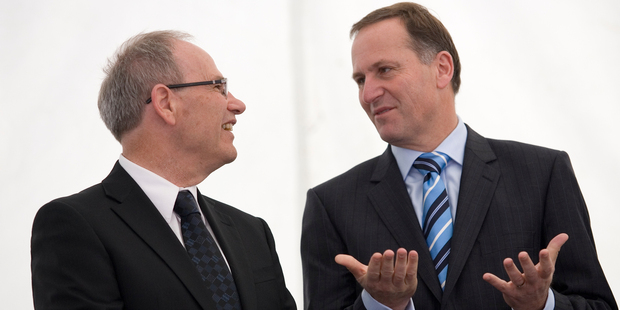 A check around town for views on the success of Auckland's amalgamation of seven councils into one in November 2010 reveals a predictable mix of opinion, but also general agreement - for the health and wealth of New Zealand the experiment must continue. The job of reforming Auckland's local government requires more work. We now have one mayor, with his own executive. This gives him greater authority than the previous seven-strong mayoral chorus, and is where lobbying on Auckland issues is now focused.
Mayor Len Brown appears to have managed to keep his 20 elected councillors - replacing 110 councillors in the old system - plus unelected iwi representatives and the council administration, relatively aligned. Getting a 30-year Auckland Plan in place in 18 months is an achievement, but an emerging undercurrent of turbulence over the impact of rates and other cost rises deserves to be closely watched.
On balance he has become the unifying "One Auckland spokesperson" figure the reform process was promoted to achieve, and seems to be on track to set himself up for a second term.
But he hasn't become New Zealand's second most powerful politician after the Prime Minister, as former local government minister, Rodney Hide, predicted in the governance reform rollout. Auckland's 'voice' continues to be lost or ignored in the Wellington maze, even if there is cordial respect among ministers for the council's administration professionalism in getting the city up without fuss and basic services running efficiently.
There are 21 elected local boards - but it is too early to say what real influence and difference they will have on improving local areas. There are seven council controlled organisations delivering most of the services (including transport and water), which have their own boards, theoretically akin to market-focused SOEs.
But their influence is also still emerging. Where the balance is eventually struck between the CCOs' role to be independent and proactive in delivering policies of the council versus being controlled and interfered with by the council is already a topic of keen debate. For some observers, the tradition of duplication and "silo" thinking and scrapping that occurred between the seven former councils is now happening between the disparate groups that make up the new council. Moving Auckland forward on its big issues continues to be painfully slow.
But there are also some positives. Auckland Transport and NZTA have formed a collaboration alliance to work closely together. The two replaced some 11 transport organisations in the previous structure.
Now the Auckland Plan has agreed on a transport package of ground-breaking infrastructure improvements, there is shared keenness to build momentum to identify a realistic funding plan and speed up delivery.
As a result of amalgamation, Auckland now has economies of scale - a big $32 billion-plus balance sheet - but to date is arguably not using the leverage opportunities this presents on the big issues facing Auckland.
However, a bottom line fact is that central government is still vastly bigger in Auckland than Auckland is. Central government spends around $20 billion a year against the council's $4 billion.
It is too early to draw firm conclusions of the Auckland experiment. And Auckland's amalgamation is still very much a work in progress.
From an independent viewpoint, if Auckland is to be become the "global city" that NZ Inc seeks, needs and wants, there is a singular critical game-changing challenge that Auckland (and Wellington's) leaders still need to find a way to front-foot.
All successful cities thrive and have collaborative decision-making capability. Cities like Singapore, Milan and Vancouver attract smart people and global businesses and enable them to work collaboratively.
There is no successful city that does not have a restless, energetic mix of skilled workers and entrepreneurs, domestic and foreign-born, who work cohesively together.
If Auckland is to perform its NZ Inc role and focus on delivery of the big issues, the Auckland reform jigsaw needs to find a formula for Len Brown and his office, councillors and their administration, local boards and CCOs, with central government - ministers and officials - and business leaders to become aligned and committed to consensus decision-making.
Collaborative decision-making is not part of the individualistic Kiwi way, some might say.
But for Auckland to succeed in delivering the rising living standards and quality of life its citizens - and NZ Inc - expect, some lessons on why and how other world cities are achieving success might be a useful next step.