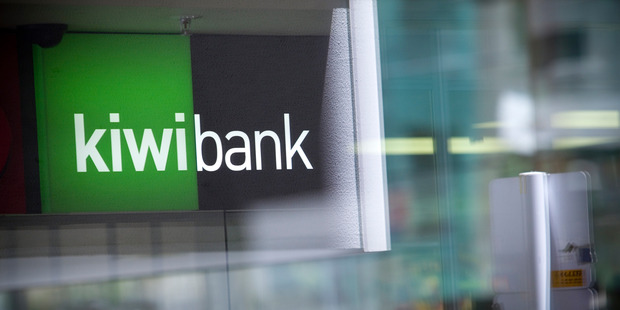 State owned Kiwibank's annual profit has almost quadrupled in the last year on strong growth in deposits and loans and also as homebuyers switched from fixed rate mortgages to more profitable floating rate products.
The net profit of $79.1 million for the 12 months to June 30 was significantly higher than last year's $21.2 million.
Chief executive Paul Brock said the result represented "a significant bounce back from the financial stresses of the last few years".
The positive financial result was largely down to increased net interest income as customers switched from fixed to floating mortgage which saw the bank's margin or difference between interest costs and income rise from 1.47 per cent last year to 1.79 per cent.
However the bank's balance sheet also grew with loans and advances up 8 per cent to $12.4 billion and customer deposits up 9 per cent to $11.6 billion which represented 83 per cent of the bank's funding.
Brock said the result was "very satisfying" but he cautioned that the economy was "not yet out of the woods" the bank's provisioning for bad debts remained a concern.
Total provisions for impairment losses stood at $91 million at the year's end against $87 million 12 months earlier.
Brock said KiwiBank had "stirred up the market" for mortgages during the year with short term home loan specials which set off a rate war amongst competing banks.
"We had to bring on extra staff to take phone calls as customers, both ours and those from other banks, sought to take up a very good offer and have some certainty in turbulent economic times," he said.
KiwiBank now had just under 10 per cent of main bank market share Brock said.