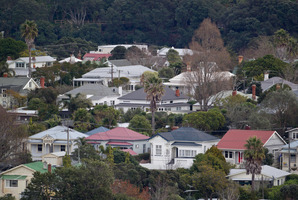 A "data freeze" is expected to cause delays for state house tenants over the next two weeks as Housing New Zealand switches on a new $92 million computer system.
The corporation will stop data entry for three days from 2am on Wednesday, when it will start transferring 83 million records from its old systems to a new one.
Transformation programme manager Philippa Jones said it would take a further week to catch up with the backlog before the new system goes "live" on August 10.
"There will be three days [from Wednesday] when our staff will have read-only access and be operating manually," she said.
"Our customers won't know. We'll still do emergency needs assessments and maintenance requests."
The corporation has cut 70 fulltime-equivalent staff over the past few months and now has only 970 fulltime-equivalents.
It has closed offices in Otahuhu, Wiri (Manukau), Thames and Marewa (Napier), and has shifted into "Community Link" offices shared with Work and Income in Glen Innes, Huntly, Rotorua and Napier.
All tenants and people applying for state houses have been barred from corporation offices since April 10 unless they ring its call centre and make an appointment.
Departing Housing NZ chief executive Lesley McTurk, who will leave her job in October, told staff last year that the agency "will no longer have a role to assist individuals with their wider social needs".
David Zussman, of Mangere emergency housing provider Monte Cecilia, said people who did not meet the criteria for a state house were now being referred to charities such as his.
"We have had an increase in the number of families referred to us by the call centre," he said.
"Housing New Zealand is a massive, great state-owned enterprise saying we no longer do this. The responsibility goes on the community organisations, but we are only small, with limited resources, and we are already inundated," Mr Zussman said.
Ms Jones said the new computer system would provide "a single view of all our properties and tenants" for the first time.
Call-centre operators would be able to order maintenance work costing up to $500 on the spot without having to wait for tenancy managers.
Tenancy managers, on the other hand, would be able to spend 70 per cent of their time in face-to-face contact with tenants, compared with 40 per cent until now.
The call centres already handle pre-assessments to decide whether applicants meet the criteria for a state house and need to go through a full face-to-face needs assessment.
Ms Jones said the change had increased the rate of pre-assessments nationally from 250 a week before April to 680 a week since then.
She said the changes would save $75 million a year by 2015.
COSTS, BENEFITS
* Cost of new Housing NZ computer system: $92 million
* Annual saving by 2015: $75 million.