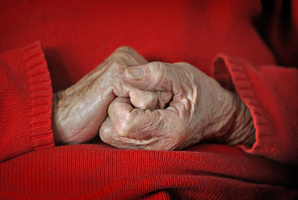 Many families encounter times when it's clear a particular situation is unsustainable and an intergenerational agreement needs to be reached.
Often these discussions are difficult. Sometimes they lead to a resolution but sometimes the situation is ignored and reaches the point where it can't be solved without a disaster.
For example, a teenager might have to be told to shape up, get a job, grow up and leave home. A problem gambler might need to be told to stop gambling and look after the family or leave. Old and sick parents might need to be told it's time to sell the house to move into a retirement home.
It's time the New Zealand family had that difficult discussion about intergenerational wealth and debt because the present situation cannot be sustained beyond the next 20 years or so. Older property owners need to give up some of their wealth and future benefits.
For the doubters, here's why New Zealand and many other developed, ageing and indebted economies have a looming problem.
Given our low economic growth rate, the ageing structure of our population, and the pay-as-you go structure of our healthcare and pension system, we face a huge debt blowout over the next 30 to 40 years if we don't delay our retirement age, change entitlements for pensions and healthcare and change the tax system.
Treasury has estimated that with existing policies and economic growth rates, our national debt would rise to more than 200 per cent of GDP. That is Greek-level debt. The simple alternative is to tax those working after 2020 until their pips squeak. Neither option is sustainable without either a creditor revolt or a voter revolt.
Another problem is that those generations born after 1970, and who are paying the bills from now on, are graduating, training and beginning families in an unenviable position. Their unemployment rates are higher, they often have big student debts and the debt they are taking on to buy a family home is two or three times higher than that of their parents.
There are plenty of ideas on the table, including delaying the pension age, means-testing the pension, imposing a land or capital gains tax, keeping babyboomers in the workforce for longer as mentors to the young, better educating and training the young, encouraging more saving by the young, and improving our birth rate.
But we're not yet seriously talking about it. Here's how we could start a letter to our parents to get the conversation started.
Dear Mum and Dad: If you don't make these changes you'll have to watch your grandkids grow up by Skype and Facebook from overseas. We'll also vote to cut your pensions and make you pay for healthcare by selling your houses to us at a discount. We might even move back home to spend our 40s and 50s living rent-free in the villas you refuse to move out of. Time for a chat?