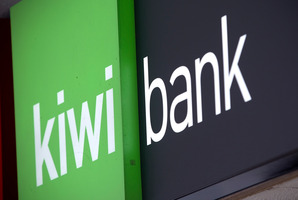 State-owned lender Kiwibank's plans to grab more of New Zealand's market are a potential risk to its newly assigned double-A ratings, according to Fitch Ratings.
The rating agency issued an "AA" long-term foreign currency issuer default rating.
The rating reflects Kiwibank's parent, NZ Post, the Government-owned postal service.
Kiwibank's credit rating could be threatened if the lender tried to grow too fast, Fitch said.
It has about 5 per cent of the local market and the Treasury forecasts its loan book will expand to $18.58 billion by 2016 from its $12.1 billion at December 31.
"Despite the economic challenges of the past four years, the bank's loan book has consistently grown ahead of the domestic banking system," Fitch said.
"Fitch views this fast growth as a potential risk to the bank's future asset quality performance, profitability and capitalisation."
In February, Standard & Poor's put Kiwibank's AA- credit rating on negative outlook, in line with parent NZ Post, which is facing a slide in postal deliveries.
A negative outlook gives it a one-in-three chance of a downgrade over the next two years.
Kiwibank's loan growth had caused it to rely more heavily on wholesale funding markets, weakening its funding mix, Fitch said.
It has sought to grow its deposit base to pay for future loan growth.
The lender also plans to issue covered bonds to extend its maturity profile.
Earlier this year, Kiwibank signalled a willingness to enter New Zealand's $30 billion-a-month foreign exchange market.
That followed the bank's acquisition of wealth manager Gareth Morgan Investments, which had $1.5 billion under management and more than 57,000 customers at the time. Kiwibank's listed preference shares, which pay annual interest of 8.15 per cent, were unchanged at $103.75 per $100 face amount. The notes have appreciated 1.4 per cent this year.