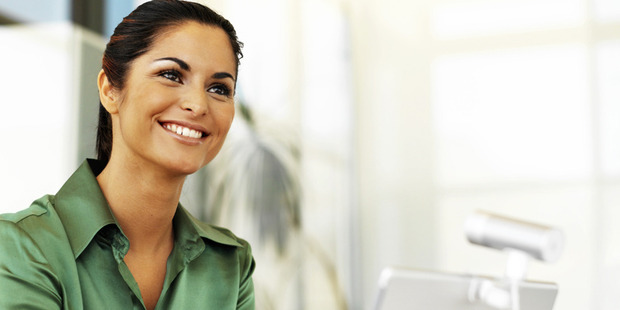 When I went to Harvard Law School 25 years ago, I studied discrimination and affirmative action with a black law professor whose research showed that legislated quotas often become a ceiling as well as a floor beneath a certain number of "diverse" workers. Employers forced to take certain women and black employees say: "Even if the next woman or coloured is a rocket scientist, I won't take them because I don't have to."
Also, legislated quotas can cast a cloud of suspected incompetency over every member of the groups that are the subject of affirmative action. A professor remarked to me when I got into Harvard, "I hear they were looking for women', to which I responded, "No, I topped the law class."
Legislated quotas can help achieve critical mass, and critical mass is important for sustainable participation by diverse groups. It means individuals are not alone. They can be supported to be different.
But that needs to be weighed against the downsides of quotas.
At the end of the day, while laws such as the Human Rights Act and the NZ Bill of Rights Act can prevent discrimination, they cannot force you to like certain groups of people.
The Equal Opportunities Commissioner, Judy McGregor, went undercover as a rest home worker to experience first hand what it is like to care for the elderly in NZ.
I too have been undercover experiencing what it's like to be a member of a "diverse" group, but this assignment has been handed to me by dint of birth. It has affected my thinking.
It has made me look at CVs differently. I tend to think successful candidates who have "diverse" characteristics are likely to be better because they would have had to be better to achieve what they did. I think diversity can bring the winning margin.
In a competitive world, victory results from doing things differently rather than doing things the same as everyone else resulting in an undifferentiated result.
Fresh thinking often comes from people who are different. I also think being underestimated often provides the motivation to be the best. And all employers know that the winning combination for employees is talent, hard work and motivation to win.
I think the breakthrough for women and minorities will come when people study the research and find that diversity pays dividends. Indirect discrimination and culture is intangible, but money is not.
For example, a Goldman Sachs August 2011 report showed that closing the gap in male and female employment rates in New Zealand would boost the level of GDP by 10 per cent and University of Waikato research based on 10 years of data from NZX companies also found that increasing the number of female board members improved financial performance.
Some may argue that the causal relationship goes the other way: that is, that successful, growing companies naturally gravitate towards diversity in their senior leadership teams.
The corollary being that a moribund business is not going to be fixed merely by an injection of female leadership.
Whatever the case, the point remains the same: allowing a monoculture to dominate your senior management is bad for business.
In recent times we have seen a number of new initiatives to get more women into senior management and/or onto boards, whether it's the FINSIA report into the "Significance of the Gender Divide in Financial Services" (resulting in the creation of the Women in Financial Services Forum) or the Institute of Directors mentoring scheme where, generally, experienced male directors champion and mentor less experienced and well-known women wannabe directors onto NZX-listed boards, or the UN Women Empowerment Principles launched by the Governor-General and his wife to establish high-level corporate leadership for gender equality.
These initiatives have often been accompanied by studies restating the problem that women are not making it through the pipeline, and that it is not just a matter of time.
More interesting, however, are the studies showing that greater female participation at senior management and board level helps the boat go faster and grows the bottom line of companies.
Many of these recent initiatives have nothing to do with the Government and are not compelled by statute. I find that interesting because it shows again the limits of the law in changing culture, because we have had plenty of anti-discrimination laws.
But overt discrimination is generally not the problem, and indirect discrimination is very hard to prove and to prosecute.
That said, such laws have made some difference to what is now acceptable in our culture. Remember the outcry last June when Alasdair Thompson said that women's work performance was adversely affected by having periods and babies.
The expectation is that we look at the CV to determine qualification for the role, not gender. But if more needs to be done, I do not think that is necessarily through more laws.