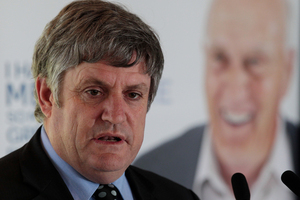 The related party nature of listed retirement village operator Metlifecare's proposal to merge with two other businesses should leave minority shareholders focused on price.
That is one of the main conclusions of the independent assessment of the controversial $216 million merger deal, which left the Shareholders Association raising questions and has not delighted institutional investors.
Northington Partners' report said Metlifecare's proposal to merge with Vision Senior Living and Private Life Care Holdings was fair to the rest home operator's minority shareholders, a conclusion that left some in the market shaking their heads and wondering how that conclusion could be reached.
Greg Anderson, Steven Grant and Anthony Katavich of Northington said the deal was fair to Metlifecare minority shareholders.
"We believe that the key terms of the proposed transaction are fair to the Metlifecare minority shareholders," the report said.
"In our view, the issues of Metlifecare shares as consideration for the purchase of the Vision Senior Living and Private Life Care shares is fair for the Metlifecare minority shareholders," it said.
"The most important consideration is the proposed price that will be paid by Metlifecare for the Vision and PLC shares and we conclude that the relative adjusted NTA basis used to derive the negotiated exchange ratio ensures that the Metlifecare minority shareholders are treated fairly."
The deal, which is subject to various conditions including minority shareholder approval, involves Metlifecare buying unlisted rivals Vision (68 per cent owned by Goldman Sachs) and Private (owned by Retirement Village Group, which has 50.1 per cent of Metlifecare) for stock and cash.
Last month, an initial examination of the expansion plan was not greeted favourably by the Shareholders Association, and Metlifecare's managing director and chief executive Alan Edwards was then in discussions with big shareholders.
UBS analyst Wade Gardiner has criticised the merger, saying Metlifecare had yet to show improvement in returns from operating existing villages.
Metlifecare shares closed unchanged yesterday at $2.08, well down on March's $2.45.