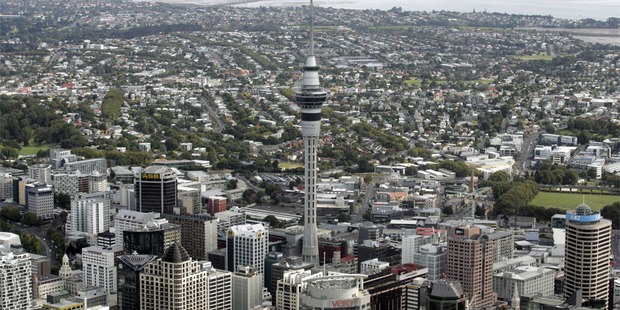 A video has been released showing how Auckland will look by 2040.
But the film on the new long-term plan also reveals severe under-building in the residential construction sector, telling how just 2500 places are being built annually when about 13,000 residences are actually needed due to growing population pressure.
The video shows Auckland Council's controversial vision for the city, criticised by the commercial sector which claims it is strangling growth by not freeing up enough rural land for new suburban housing.
See it here:
But the council is taking a more optimistic view and says 400,000 new residences will be built in the next three decades.
The city will change dramatically and half the population will speak more than one language by then, it predicts.
It also shows how 70 per cent of new housing will be squeezed within the existing town belt and the rest on rural land.
The council has a zero-waste landfill target by 2040.
"While we grow, our waste will decrease," the film predicts, adding that greenhouse gas emissions will be reduced by 40 per cent in the next 30 years.
"Auckland's time has come. We have a widely-shared vision to be the world's most liveable city. And for the first time in our history, we have a single, comprehensive plan to deliver this vision for all of Auckland and all its people - the Auckland Plan," the text with the video says.
A few weeks ago, residents around the Northcote/Birkenhead area cried out against what they said was high-rise horror when images were shown about how the waterfront around their area could look under the plan.
Highrise towers were dotted from the Chelsea sugar refinery across to the foot of the Harbour Bridge under the images released.