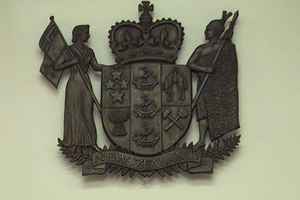 A director of Belgrave Finance pleaded guilty today in the Auckland District Court to multiple charges related to the company's collapse.
Shane Joseph Buckley pleaded guilty to 19 charges of theft by a person in a special relationship, and four charges of false statement by promoter following a Serious Fraud Office (SFO) investigation into Belgrave's collapse.
The charges carry a maximum penalty of seven and 10 years, respectively.
SFO Chief Executive Adam Feeley said the outcome was a good step towards concluding the investigations.
"We have now secured convictions in respect of four of the nine finance companies we have investigated and charged. Other trials are currently under way or are imminent. Those responsible for serious crimes are progressively being held to account.''
Earlier this year, former Belgrave Finance Director, Stephen Charles Smith, 43, and an associate, Raymond Tasman Schofield, 49, were committed for trial on similar charges.
A trial date has not yet been set.
A total of 60 charges have been laid against all three by the SFO, relating to $18 million in loans made by Belgrave Finance between June 2005 and March 2008.
The SFO alleges the defendants misrepresented to investors how their investments would be used and then used the money without authorisation.
Charges against the three have also been laid by the Financial Markets Authority (FMA). The charges will be prosecuted jointly with the SFO.
Mr Feeley said the two agencies had been working closely.
"We have a number of major cases coming to trial this year and, when coupled with ongoing investigations, it is a matter of commonsense to ensure that we maximise the skills and resources available across the public sector.''
Belgrave Finance went into receivership in May 2008, owing around 1000 investors more than $20m. It was liquidated in April 2010.
Mr Buckley was remanded at large and will appear for sentencing on August 30.
- APNZ