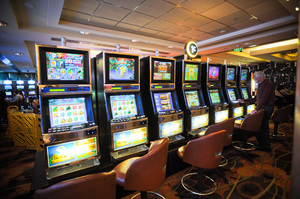 An analyst has slashed SkyCity's financial outlook and warned of risks to the transtasman business.
After SkyCity revised its own financial forecasts, Morningstar analyst Nachi Moghe issued a new detailed analysis yesterday, cutting the 2012 forecast from $148 million to $142 million and 2013 from $156 million to $148 million.
Earlier, the company had said its 2012 result would be in the low $140 millions, down on the high $140 millions initially projected, Moghe noted. This was the second time the firm changed its guidance on 2012.
"We are wary of the near- to medium-term operating environment in both New Zealand and Australia and expect discretionary spending to remain under pressure," Moghe said.
"However, we are not changing our longer-term projections and consequently maintain our fair value of $4 a share.
"Trading conditions deteriorated in all the three properties, especially in Auckland and Adelaide, after a strong first-half performance.
"A tepid recovery in New Zealand has meant traffic to the Auckland casino is not as strong as earlier anticipated," Moghe said, noting how $50 million had been spent on the Auckland casino in an attempt to improve the overall gaming experience.
Auckland was SkyCity's mainstay, accounting for half its operating earnings, Moghe said.
"The current regulatory environment is restrictive for growth because it does not allow firms to add gaming machines or table games," he said.
"Darwin's performance in the short term will be hamstrung by the smoking ban, lower tourist arrivals because of a strong Australia dollar and lack of major infrastructure projects."